It's magic! Polaroid-like smartphone case to print selfies & turn pics 'alive' (VIDEO)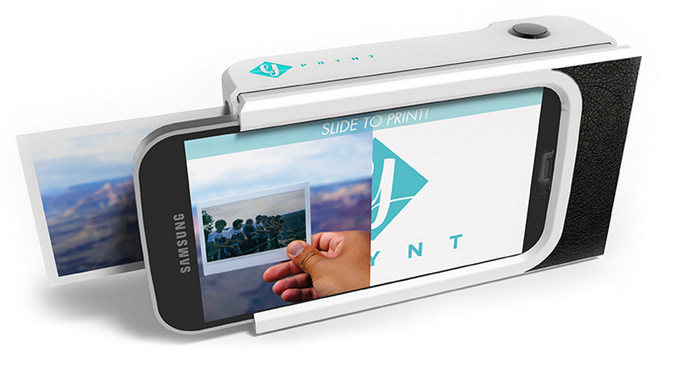 Printing pictures right from your phone has never been easier. A brand new smartphone case from French developers can do it in less than a minute – and the final version will have a feature that will make your photos move.
The young French start-up Prynt recently presented its smartphone case, which includes a built-in printer. It is connected to the smartphone via Bluetooth and can produce a photo in about 50 seconds.
But the creators say their case will soon be printing pictures in just 30 seconds.
At the moment, only one sheet of paper can fit in the case. However, this will soon be increased to up to 30 pieces, Prynt CEO Clement Perrot said.
The process is as easy as it sounds – all you have to do is take a picture and send it to the printer. Perrot demonstrated it for TechCrunch.
The company began working on the case in January, and is planning to launch it on Kickstarter at the beginning of 2015 at a price of $99.
Perrot also unveiled to TechCrunch that the invention has yet another cool feature called augmented reality. When a person takes a photo with Prynt's app, it records a video before and after the shot and sends it to a cloud. When the picture is viewed with the app open and held against the camera, the photo becomes a video – so you can see the picture come alive with moving characters.
The case was developed for four-inch screen smartphones, but the company plans to make models for larger devices - such as the iPhone 6 Plus and the Samsung Galaxy Note - in the future.
You can share this story on social media: