Libraries tasked with creating 'Russia-focused alternative to Wikipedia'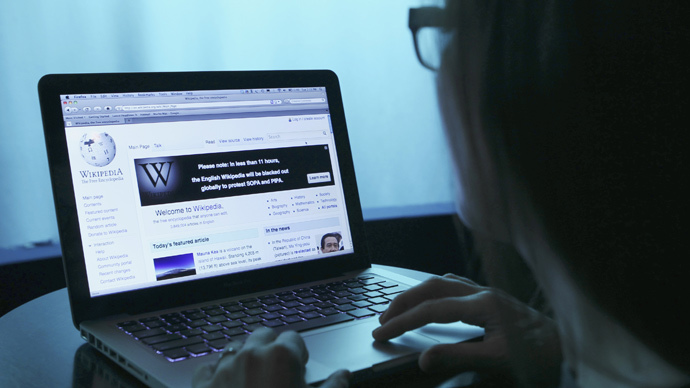 The Russian Presidential Library wants to create "an alternative to Wikipedia," focusing on material about life in Russia. However, the core of the project is different from what made Wikipedia one of the most visited sites in the world.
The ambitious plan to beat Wikipedia as a prime online source for Russian reference materials was announced by the Russian Presidential Library on Friday. It said it has collected more than 50,000 books and archive documents from 27 regional libraries to be digitized and made freely available online.
"The integration of unique materials about the regions in a single electronic encyclopedia will allow to objectively and accurately portray the country, its population, the diversity of state and national arrangements," the library said in a statement, adding that it expects the future encyclopedia to be "one of the most visited resources in the Russian internet."
While the project is trumpeted to be an alternative to Wikipedia – which the statement dismisses as being "unable to provide reliable and detailed information about Russian regions" – the challenger differs from the popular online encyclopedia.
Wikipedia is based on the idea of user-generated articles. Anyone can add or edit pages there, and the community of authors is tasked with developing and enforcing the rules in order to ensure that articles are comprehensive, accurate, and unbiased.
The mechanism is prone to conflicts like edit wars, in which authors representing conflicting positions on an issue try to impose their points of view. However, the online encyclopedia has proved to be resilient enough to survive struggles in the community.
On the other hand, different language versions of a page describing one topic may differ, as various authors use separate reference materials and background. Critics say the English-language version, which has more pages and enjoys the most visits of all the 300 variants of Wikipedia, is biased towards the West's view on political issues.
The project announced by the Boris Yeltsin Presidential Library will not be an alternative version of Wikipedia, but a portal integrating articles from various encyclopedias and archive documents from various regions of Russia.
The library is collaborating with the Russian National Library and a library union on the task. It estimates that it can collect some 500 major sources for its encyclopedia.