​Sweden confirms mysterious foreign vessel entered its waters back in October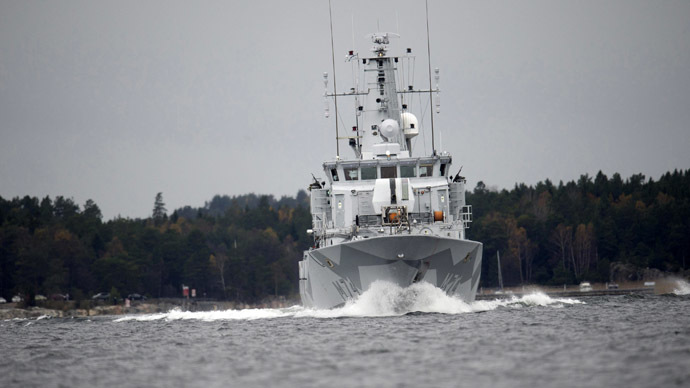 Swedish Armed Forces have confirmed that a foreign submarine entered its waters. However, the military failed to determine which country the intruding vessel came from.
"The Swedish Armed Forces now confirm that a submarine violated Swedish territorial integrity. Results from the analysis following the intelligence operation conducted in October are unambiguous,"said a statement.
However, experts can't "determine the nationality of the intruder."
"There is no doubt, we have excluded all other explanations. Swedish territory has been seriously and unacceptably violated by a foreign power," said Supreme Commander of the Swedish Armed Forces, Sverker Göranson, at a press conference.
The army says that several pieces of evidence led them to the conclusion.
They said that a picture taken "by a member of the public shows an object moving at a speed of approximately 1 knot."
"The picture also shows the kind of spray that arises when water is pushed out of scuttles at the top of a submarine."
Swedish Armed Forces added that its sensors also confirmed echoes in the area and "recently made traces were found on the bottom."
"Each of these observations has a high credibility. Together with other observations, and a confirmed submarine, they generate a pattern. Thus, the intelligence operation confirms that a foreign power has violated Swedish territorial integrity. The gravity of this is obvious," added Göranson.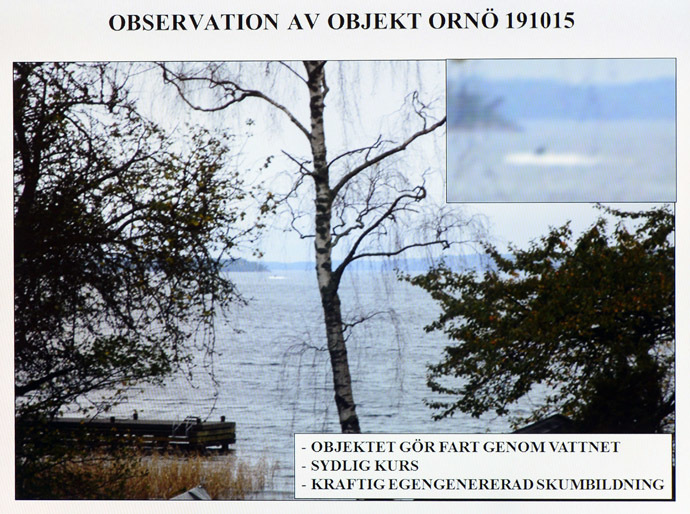 According to Prime Minister Stefan Löfven, who was also present at the conference, Sweden will create a new national security committee.
"We will defend our territorial integrity using all means at our disposal," he said, as cited by The Local . "There is no doubt that there has been a territorial violation of our waters".
Sweden's Defense Minister Peter Hultqvist told The Local after the press conference that the country has "a security environment around us that has changed in a negative way."
"I think that there is a new security situation in the Baltic Sea...so we have a new environment and we have to handle that," he said.
On October 17, Sweden started its biggest military operation in the Baltic Sea since the Cold War, explaining that the troops were engaged in a search for possible "foreign underwater activity."
The Swedish media alleged the operation could be a hunt for a "damaged Russian submarine" in the area. But Moscow has repeatedly denied the accusations.
Sweden announced it was ready to use force if it detects any foreign submarine in the waters of the Stockholm Archipelago.
The Swedish Navy's efforts to find the elusive foreign activity cost the country €2.2 million ($2.8 million). According to the latest draft budget published in the wake of the naval operation, Stockholm plans to increase military spending for 2015 by $93.7 million.
You can share this story on social media: