Northern Europe beefs up air patrols to oppose 'Russian invasion'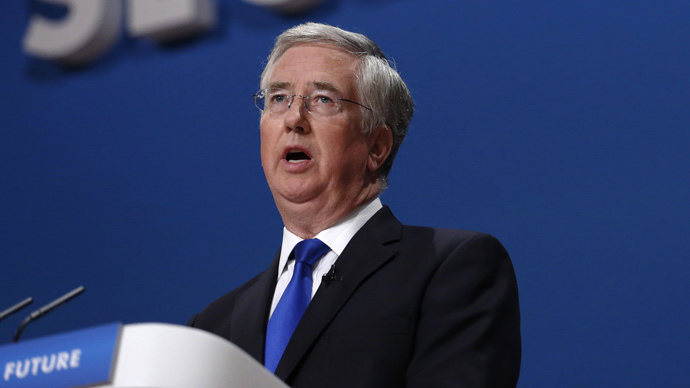 Eight northern European nations have agreed to step up military training and data sharing to oppose an alleged "invasion" of airspace by Russia. Moscow increased its air patrols after NATO beefed up its European presence in the wake of the Ukraine crisis.
The agreement for closer cooperation between Nordic and Baltic countries and Britain came on Wednesday.
"NATO has recorded over 100 intercepts so far this year, three times as many as in 2013 and the year is not yet finished," British Defence Secretary Michael Fallon said during a news conference. "We will not allow Russia to continue to invade our airspace."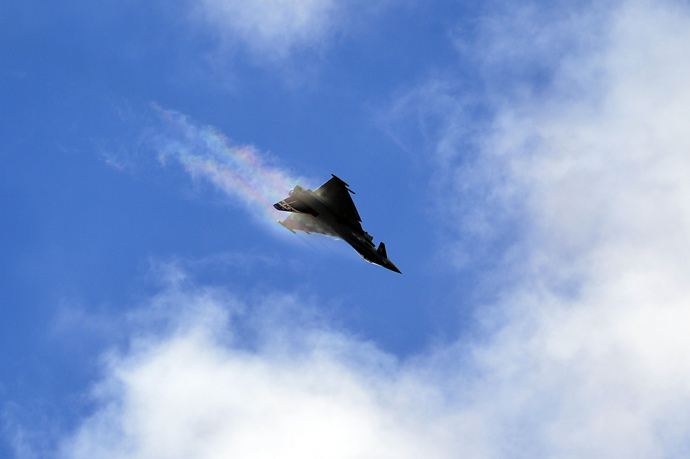 He accused Russia of "regularly flouting the rules of international aviation" and intimidating nations as far as Ireland and Portugal.
Britain agreed to extend the presence of its Typhoon jets to supervise Baltic airspace in 2015.
MoD Michael Fallon: UK offering to extend a mission by its Typhoon jets to help police Baltic airspace in 2015 http://t.co/De8QWOt3Qb#NATO

— NATOSource (@NATOSource) November 13, 2014
The British official didn't elaborate on the examples of alleged attempts by Russia to invade the UK's airspace. A report of a Russian military transport going over Britain and ignoring calls from RAF fighters took an embarrassing twist, when the plane turned out to be a civilian freighter from NATO member Latvia.
READ MORE: The Russians are coming! UK media hypes up RAF interception of Latvian plane
Russia does sent military patrols towards other nations, but the aircraft are instructed to stay in international airspace. NATO usually scrambles its fighter jets to shadow Russian planes, just like Russia does when NATO warplanes are spotted close to Russian borders.
Reports of Russian incursions into national airspace regularly appear in the media, but they are often not officially confirmed or are disproved later.
The latest example came on Wednesday, when the Dutch military said its F-16 jets intercepted a Russian military transport over Estonia. Despite the claim, Estonia later said its border was never crossed.
Even Washington – which doesn't typically hesitate to accuse Russia of wrongdoing with little to no evidence – says Moscow complies with international law when flying close to American borders. The US can only say that it doesn't see "the security environment as warranting international activity," in the words of State Department spokesperson Jen Psaki.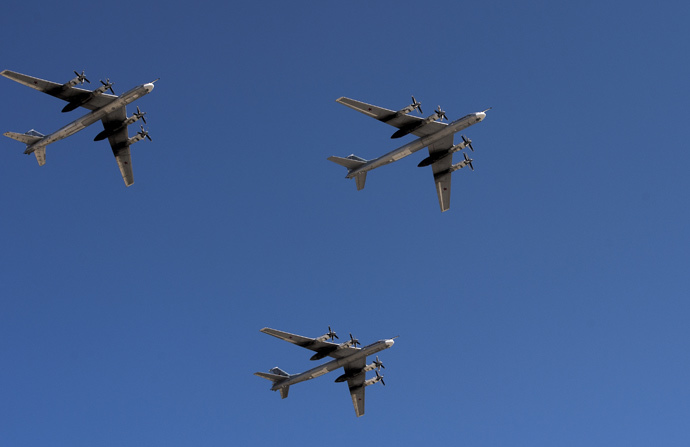 The increased activity of Russia's armed forces is similar to NATO's own actions. The alliance conducted additional exercises and launched additional air sweeps over Eastern Europe, saying it was needed to boost the confidence of those countries threatened by Russia.
NATO's resurgence came after Western-backed opposition forces in Ukraine overthrew the government and triggered dissent in the Russia-leaning eastern regions and Crimea with ham-fisted anti-Russian policies. The Crimean people voted in a referendum to secede from Ukraine and join Russia – a move that Kiev and its supporters called a military intervention and annexation.
Moscow says NATO is using the Ukrainian crisis to spin Russia's image into an aggressive one, and to justify its own existence.
READ MORE: 'Ukraine a pretext': Russian FM accuses NATO of using conflict to justify its existence
With NATO increasing its military presence near Russia's borders and a potential conflict brewing over the Arctic region, Moscow must maintain an appropriate military response, Russian Defense Minister Sergey Shoigu said on Wednesday.
"In the current situation we have to maintain military presence in the western Atlantic and eastern Pacific, as well as the Caribbean and the Gulf of Mexico," he said.
NATO has conducted five military exercises near the Russian border over the past six months, according to Sergey Koshelev, who heads the ministry's international cooperation department. One of those was held not in a NATO member state, but in Ukraine.
You can share this story on social media: