​Eight women die in India after botched govt-sanctioned sterilization
Published time: 11 Nov, 2014 13:35
Edited time: 11 Nov, 2014 13:36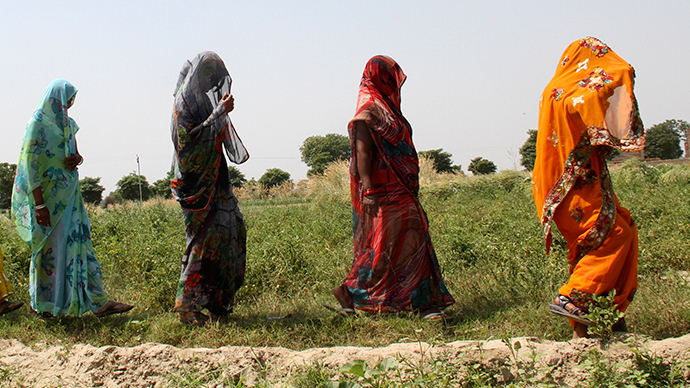 At least eight women have died and 20 others remain in critical condition after undergoing a sterilization procedure at a family planning camp in the state of Chhattisgarh, central India, as part of a government program to curb overpopulation.
In total, 83 women were operated on over the course of six hours at a camp in the Bilaspur district.
Locals allege negligence and claim the tubectomy operations were rushed. A single doctor and assistant performed all of the tubectomies, according to a report in the Indian Express, citing Bilaspur's chief medical officer, R.K. Bhange.
The women were sent home following the procedure, but dozens were rushed to hospital after falling ill.
Their symptoms included low blood pressure, headaches, vomiting, and signs of shock, according to Arvind Gupta, the director of Apollo Hospital, one of the facilities which treated the sick women. Authorities are waiting for autopsy reports on the dead women.
The state government of Chhattisgarh, a central Indian state, has promised to investigate the incident.
"We've constituted a committee to inquire into the incident. We will take strict action against those found guilty," said Chhattisgarh Health Minister Amar Agrawal. "At the moment, though, we are concentrating on giving proper medical care to the women."
The state's top health minister, Dr. Raman Singh has promised assitance to victims' families.
Health Department will provide Rs 4 Lakh to deceased women's family & free medical assistance along with Rs 50,000 to all patients.(3/3)

— Dr Raman Singh (@drramansingh) November 11, 2014
Although the central government has not officially sponsored sterilization camps since the 1970s, local and state health authorities, concerned about India's surging population (expected to overtake China's by 2030), offer incentives like free televisions and cars to couples who volunteer for the procedure.
The women who underwent the sterilizations in Chhattisgarh were paid $23 to have the surgery. This is a little over a week's pay for someone living in poverty in India, according to Bhange, quoted in Deutche Welle.
India has the world's highest rate of sterilization for women, with 37 percent undergoing the procedure. In 2011-2012, 4.6 million Indian women were sterilized, according to the Indian government.
Women's rights advocates accuse health officials of using coercion to force patients into sterilization instead of counseling them about other forms of birth control.
"These women have become victims because of the target-based approach to population control," Brinda Karat of the All India Democratic Women's Association told reporters on Tuesday, while calling for the state's health minister to resign.