ISS crew lands, brings space-born flies to Earth
Three crew members of the International Space Station have safely returned to Earth aboard a Soyuz-13M spacecraft, bringing back good memories and results of their 165-day shift in orbit – including a space-born generation of experimental fruit flies.
The spacecraft carrying the commander of the ISS Expedition 41 Russian cosmonaut Maksim Surayev, as well as two flight engineers, NASA astronaut Reid Wiseman and ESA astronaut Alexander Gerst, landed some 80 km from Arkalyk, Kazakhstan.
Touchdown of #Soyuz TMA-13M with @Astro_Alex@astro_reid & @msuraevpic.twitter.com/tfvvuN1VRG

— ESA Operations (@esaoperations) November 10, 2014
As part of their mission, the crew completed some 2,640 orbits covering more than 70 million miles and have participated in a number of experiments, including breeding of fruit flies that could potentially shed light on long-term space flight effects on human beings.
WATCH:Amazing time-lapse of Earth rotation and other space videos of the month
Known as Drosophila melanogaster, these insects are believed to be good substitutes for people as test subject for studying the effects of microgravity on complex multicellular organisms. Drosophila are also being used as a genetic model for several human diseases including Parkinson's and Huntington's.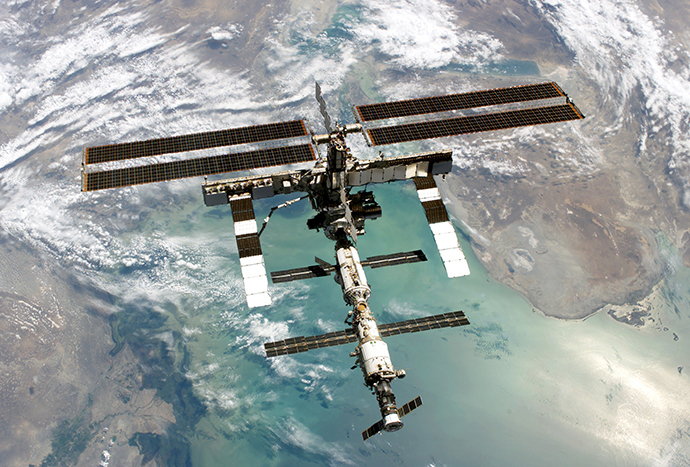 Ahead of the landing some 300 military personnel were tasked with locating the capsule and retrieving the ISS crew as soon as they touched down. The welcoming entourage also consisted of 14 Mi-8 helicopters, An-26 transport aircraft and six search-and-rescue vehicles.
After medical checks all three will be flown by helicopter to Kustanai before their return home.
READ MORE:No politics in space: ISS example of what Russia, US can achieve working together
Surayev will fligh back to the Gagarin Cosmonaut Training Center in Star City near Moscow, while a NASA jet will transport Wiseman and Gerst to Prestwick, Scotland, where Gerst will fly to mainland Europe and Wiseman to Houston.
Maksim Surayev who has spent 334 days in space as part of ISS Expedition 40/41 leaves behind a Russian flight engineer Aleksander Samokutyayev from ISS Expedition 41/42, Russian cosmonaut Elena Serova, and NASA's Barry Wilmore on the ISS. The next reinforcement of Russia's Anton Shkaplerov, ESA's Samantha Cristoforetti and NASA's Terry Virts, will arrive at the orbiter on November 24.
You can share this story on social media: