Palestinians break through West Bank barrier to mark Berlin Wall anniversary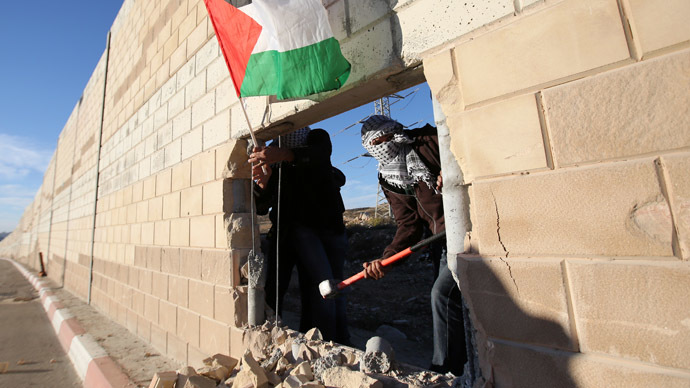 A group of Palestinian activists dug a hole through the Israeli separation barrier in the West Bank on the 25th anniversary of the fall of the Berlin Wall.
A small group of activists associated with resistance movements in villages around northwest Jerusalem hacked away at the barrier, known by Palestinians as the "Apartheid Wall," on Saturday as a symbolic gesture to commemorate the fall of the Berlin Wall and to draw attention to their plight.
"No matter how high walls are built, they will fall. Just as the Berlin Wall fell, the wall in Palestine will fall, along with the occupation," the activists' said in a statement Saturday.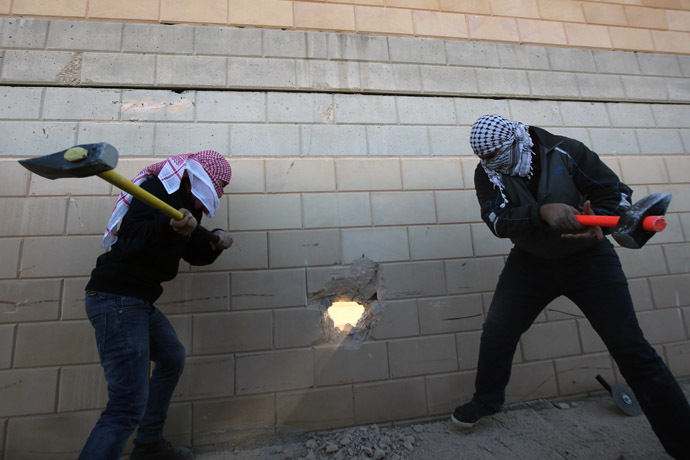 Israel began constructing the expansive barrier, which divides the West Bank village of Bir Nabala, situated between Jerusalem and Ramallah, in 2002. Israelis argue that the wall serves a crucial defensive purpose, indicating a drop in attacks since its construction as proof of its efficacy.
The Israeli Information Centre for Human Rights in the Occupied Territories (B'Teselem) decries the wall as a source of suffering for the Palestinian people. "[The wall] cut social ties and isolated villages from their farmland and citizens from their livelihoods," the organization said.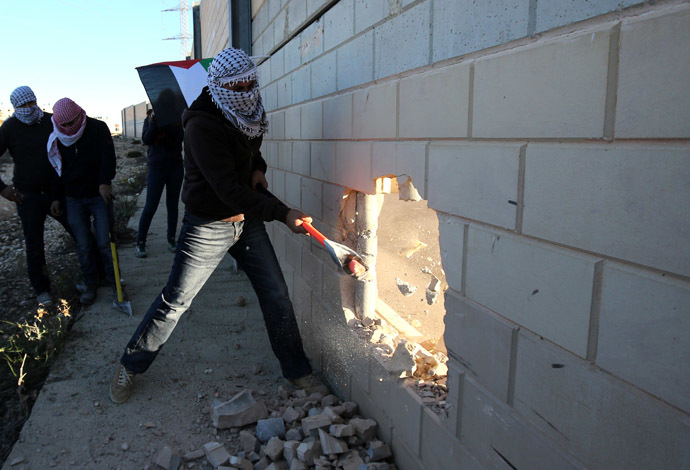 In footage filmed by Palestinian TV, the protesters said that their aim was to stress that the 1967 Israeli annexation of East Jerusalem was illegitimate and demonstrate that nothing will stop them from reaching the Al-Aqsa mosque, Islam's third holiest site and the former location of the Jewish holy Second Temple.
Just this Friday, Israel implemented new restrictions barring men under 35 from entering the sacred compound, following recent clashes stemming from allegations that Israeli troops stormed the compound.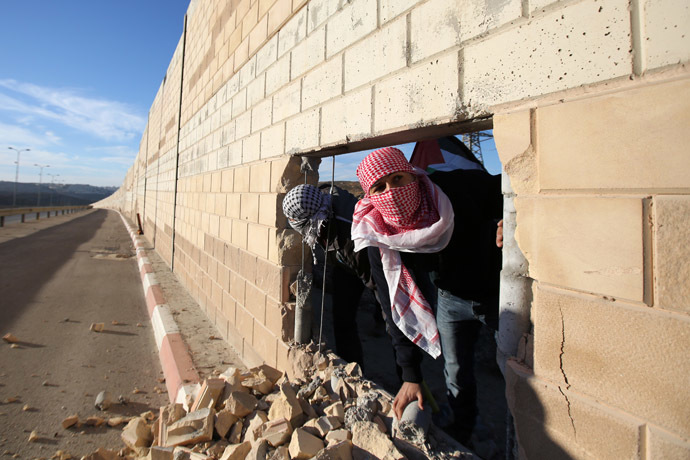 Amid escalating tensions, the activists called upon fellow Palestinians to be ready to take part in the "Intifada of Jerusalem," saying it would be "the final, fateful intifada to liberate Palestine."
"The separation barrier exemplifies apartheid in modern times. We will continue with our activities against the expansion of settlements and the construction of the barrier until it is removed," a masked activist told Andalou agency.
You can share this story on social media: