​Quantum leap forward: China to launch world's longest, 'hack-proof' network by 2016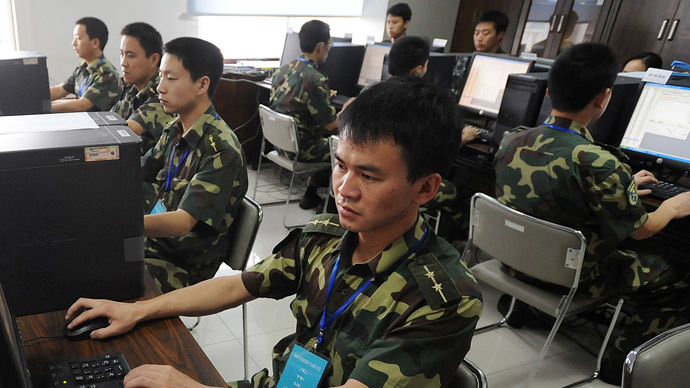 China is completing the project of the planet's longest, 2,000-kilometer quantum communication network from Beijing to Shanghai. The network is considered "unhackable" and is set to start operating in 2016.
The "unhackability" is due to the most secure encryption technology ever, the South China Morning Post reported.
By 2030, the network is expected to stretch all over the globe, Xinhua news agency said.
For now, the service is to be used by the Chinese government, the military and key business institutions such as banks.
The plans were disclosed by Professor Pan Jianwei, a quantum physicist with the University of Science and Technology of China and a lead scientist behind the project.
"China's quantum information science and technology is developing very fast and China leads in some areas in this field. Any city in China, as long they want to, can start to build the quantum communication network now," he said, Xinhua reported.
Chen Yuxiang, chief engineer for the construction of the Beijing-Shanghai network, indicated that the infrastructure would be ready between the end of the year and next summer. The network also needs to be built and activated.
The budget for the Beijing-Shanghai project is estimated at 100 million yuan ($16 million) for every 10,000 users.
Theoretically, the quantum network can't be hacked: should anyone try to intercept the encryption key, the physical status of the quantum data, or qubits, would change, and alert those who sent the information.
Europe, Japan and Canada are also planning to start their own quantum networks. The US has also been looking for funds to sponsor a 10,000-kilometer network between major cities.
Experts are sure, though, that China is ahead of everyone in the quantum network project.
"The Chinese are really pushing the boundaries. They are moving at an incredible rate. No one else around the world has plans that are this ambitious," Raymond Laflamme, the head of the Institute for Quantum Computing at the University of Waterloo in Canada, told The Telegraph.
"China is putting itself in the position of having secure private information that other countries will not be able to tap," he added.
You can share this story on social media: