2 teens killed, 4 injured in shelling nr Donetsk school, E. Ukraine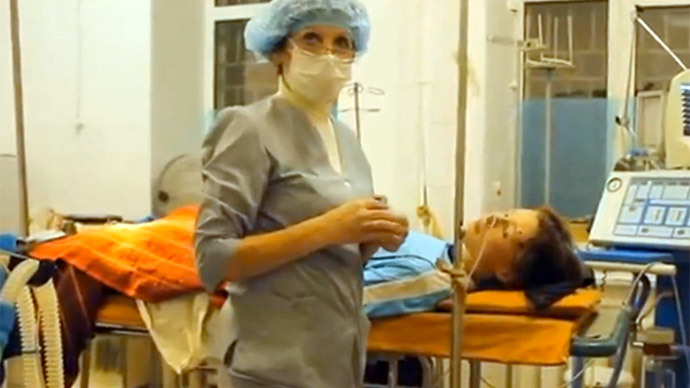 Two schoolchildren were killed and four injured as an artillery shell hit a stadium in front of a school in the Eastern Ukrainian city of Donetsk, local self-defense forces said.
"All the wounded were taken to the Donetsk regional trauma unit," Natalya Yemchenko, a militia official with the Donetsk People's Republic, was cited as saying by Interfax-Ukraine news agency. "They are now in intensive care. One of them is in critical condition and three other are in a state of moderate severity."
"There were children – a lot of them – at the stadium" when the shell hit, Yemchenko wrote on her Facebook page.
"When attempts were made to evacuate them from the pitch, the massive shelling continued in the area. It was hard for the medics to get to them," she said.
Yemchenko said the school building was also seriously damaged in the explosion.
Local journalist Andrey Krasnoshchekov, who visited the scene of the shelling, said that the boys were playing football when the tragedy happened.
"Neither the ambulance, nor the Donetsk militias have reached the two dead bodies yet. It's only us [journalists] and crying parents and relatives here," Krasnoshchekov wrote on his Twitter account, almost an hour after the mortar hit as the medics tried to make their way through the shelling.
Asked OSCE SG Zannier and head of SMM Apakan to immediately deploy monitors to crime site in Donetsk. Attack on school must be investigated

— Pavlo Klimkin (@PavloKlimkin) November 5, 2014
"There should be a thorough investigation into the shocking attack in Donetsk," Denis Krivosheev, the deputy head of Amnesty International's Central European and Central Asian program, was cited by RIA-Novosti news agency as saying. "If the components of war crime are detected, those responsible should be brought to justice."
Ukraine has been engulfed in internal conflict since April, when Kiev's army began its crackdown on the southeastern regions of Donetsk and Lugansk after they refused to recognize the country's new coup-imposed authorities.
The United Nations estimates that the death toll in the Ukrainian conflict has exceeded 4,000 people, with over 9,300 others wounded.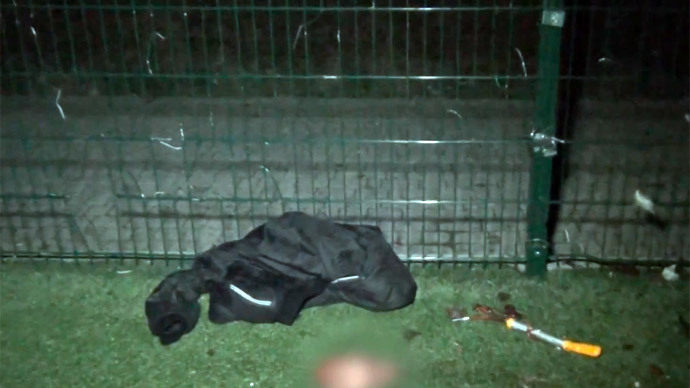 The warring sides agreed to a ceasefire during talks in Minsk, Belarus, on September 5, but there is still a long way to go for the conflict to be settled as the truce is being violated on a daily basis.

READ MORE:Shard shower: Girl dodges death as glass rains down at E. Ukraine stadium (VIDEO)
On Wednesday, Russian President Vladimir Putin expressed doubt that the ceasefire has managed to end the civil war in eastern Ukraine.
"Despite the Minsk [ceasefire] agreements, firing on peaceful cities continues and civilians are still dying," Putin was cited by RIA-Novosti news agency as saying.
You can share this story on social media: