'ISIS is coming': Shia man shot by IS supporters in Australia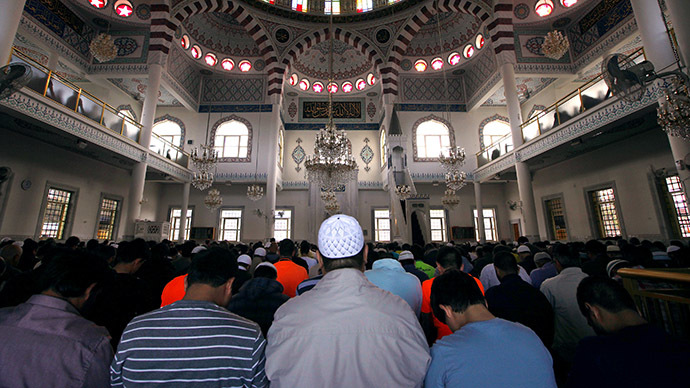 A Shia man was shot by Islamic State (IS, formerly ISIS/ISIL) supporters as he was leaving an Islamic prayer center in southwest Sydney, according to eyewitnesses.
The 47-year-old victim, identified as an Iraqi Shia leader at the center, suffered superficial pellet wounds to the face and shoulders, and is currently awaiting surgery in a Sydney hospital.
A witness, who did not give his name, alleged that before the shooting, the attackers drove by hurling insults at Shias gathered near the center.
"They called us 'Shia dogs' and they threatened to come back down tonight and kill you, shoot you, whatever," the witness told ABC Radio.
Prior to the shooting, the attackers drove by several times shouting "IS lives forever," according to the witness. Others confirmed they heard a group of men yell: "ISIS is coming" and "ISIS will stay."
The Islamic State, which is waging a bloody insurgency in Iraq and Syria, has announced the creation of a caliphate in the region. The Sunni IS fighters consider all other religions heretical, including other branches of Islam and have imposed a restrictive version of Sharia law on the seized territories, beheading, crucifying and stoning those who are non-compliant.
In Sydney, the victim was reportedly locking up the center and getting ready to head home as he was shot early on Monday morning.
Several hundred members of the Shia community were at the Islamic center for a prayer gathering commemorating the death of Imam Hussein, one of Prophet Mohammed's grandsons, according to Jamal Daoud, a Shia who attended the meeting.
Daoud said that lately threats have escalated to violence as sectarian tensions have come to a head. On Friday, three unidentified men punched a Shia guard at the center.
"These people have been conducting a campaign of intimidation for the past few weeks. I talk to many of the people in the community and they're very concerned and they're very scared," Daoud told the Sydney Morning Herald.
Meanwhile, police are investigating the motives for shooting.
"At this point in time, it does not appear that there is any type of motivation for the shooting," said Police Inspector Dave Firth.