Google fined $2,000 for capturing Canadian's breasts on Street View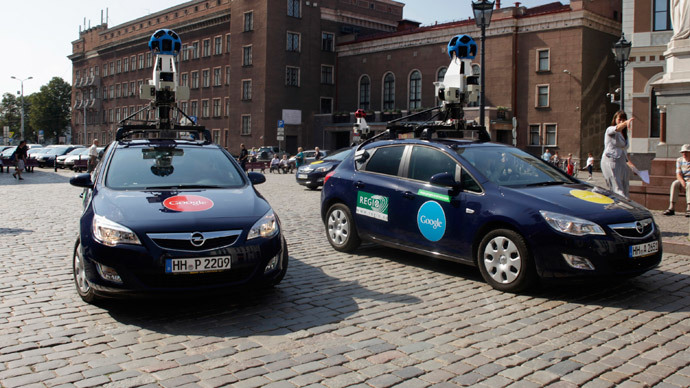 A Canadian woman has successfully sued Google for displaying her cleavage on Street View. The ruling stated her privacy had been disrespected – despite Maria Pia Grillo being in public, sitting on the steps of her house.
"In addition to malicious comments and humiliation she suffered at work, the plaintiff, in particular, has experienced a significant loss of personal modesty and dignity," the judge Alain Breault declared.
Google hasn't commented on the ruling yet.
Initially, Grillo had demanded $45,000 in damages, complaining about "mockeries, derisions, disrespectful and sexually related comments in relation to the photographs," due to the fact that she was identified using her house and car number plate, despite her face having been blurred.
"This puts me, my house, my vehicle and my family members that I live with at the mercy of potential predators. I feel very vulnerable knowing that the information is available to anyone with internet access. The damage has been done," Grillo stated in the court documents.
The images in question were taken in March 2009. Grillo actually saw the Google car passing by, but paid no special attention to it.
The pictures were then published on the website in October.
Grillo addressed the company, urging them to delete the picture in which she was leaning forward, exposing her cleavage. She received no answer.
A few "days or weeks later", court documents say, she sent the company a formal letter to its offices in Washington DC and Mountain View in California. She urged them to remove the license plate in "30 days."
Grillo filed a lawsuit in 2011, and later that year Google removed the photo.
It's not the first time that Google has been taken to court over privacy breaches. Earlier this year, Italy fined Google €1 million over concerns that cars filming the locations for Street View weren't recognizable as such. So people ended up in photos without their knowledge.
Also, last year, Germany fined the company for "unprecedented privacy violations," and the UK warned Google about removing data from Wi-Fi networks, or face prosecution by the Information Commissioner's office.
Street View is Google's mapping service, which allows users to browse streets and buildings at ground level in 360-degree viewing mode.