​Poland rejects US request to arrest film director Polanski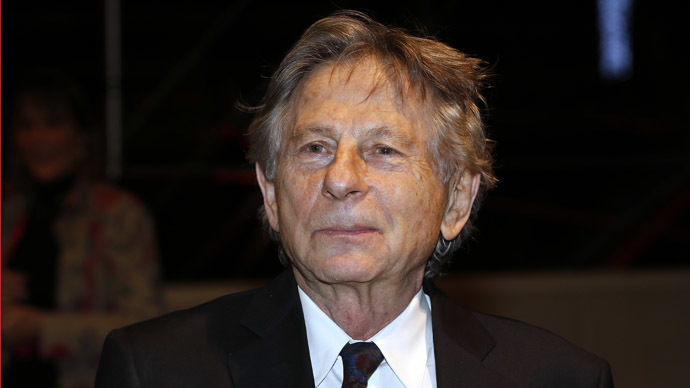 Polish prosecutors have interviewed Roman Polanski, but they decided not to detain him after the US sent Poland a request to arrest and extradite the famous filmmaker over a decades-old child sex offense.
Polanski, known for directing films like Rosemary's Baby and the Pianist, fled the US in 1978 after facing a prison term for having sex with a minor. He was visiting Poland, his country of birth, to attend the opening of a Jewish museum in Warsaw.
The request to detain Polanski was received by Polish authorities on Wednesday. The 81-year-old appeared before prosecutors in the southern city of Krakow on Thursday, and they ruled there were no grounds to hold him in custody.
"Mr Polanski gave the address of his residency and his telephone number, and said he was putting himself at the disposal of the prosecutor's office," said Mateusz Martyniuk, spokesman for Poland's prosecutor general.
"After the hearing finished, prosecutors concluded there was no reason to detain him while extradition procedures proceed," he added.
In an interview to Polish broadcaster TVN24, Polanski declined to comment on the legal complications, but said he hoped the issue of extradition had now been settled in Poland "once and for all."
Polanski, who has dual Polish-French citizenship, lives in France, but wants to shoot a film in Poland next year. The movie would be about the Dreyfus Affair, the anti-Semitic scandal that shocked 19th-Century France. His lawyers said they would seek a guarantee that Polanski's freedom would not be endangered before shooting starts.
The old sex case has previously affected Polanski's plans. In 2009, he was arrested in Switzerland and placed under house arrest. He was released the following year after a Swiss court refused to extradite him.
Polanski was tried for having sex with 13-year-old Samantha Geimer in Los Angeles in 1977, when he pleaded guilty. He served 42 days in jail as part of a 90-day plea bargain. His self-exile came as he suspected that the judge hearing his case might overrule the deal and sentence him to a long prison term.