Denmark 'pours $428k' into researching fictional troll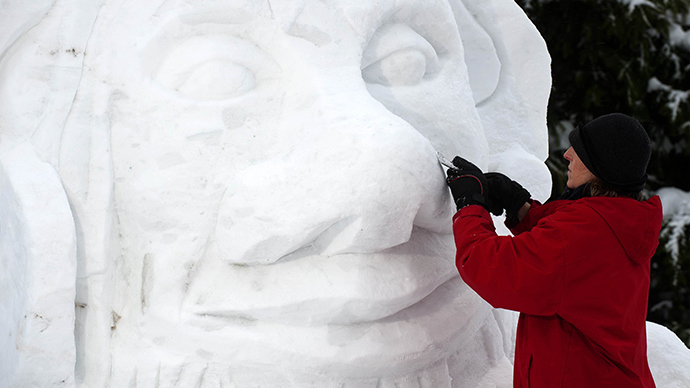 Denmark's Council for Independent Research (DFF) will contribute some 2.5 million kroner (US$428,000) into funding research on a fictional troll – an underground being which exists in popular myth on the island of Bornholm in the Baltic Sea.
The troll in question – Krølle Bølle – is the national troll of the island. He has had fans since 1946, when his legend was devised by writer Ludvig Mahler. However, a prior legend told of an underground being, upon which Bølle might have been based.

Lars Christian Kofoed Rømer, the researcher who has been granted the funding, wants to explore the impact of the folk tale on the physical environment of the island. He previously studied ghosts, focusing two years of work on them before moving onto trolls.

Nine PhD projects of the same cost will be funded.

"It should not be a discussion about whether the underground exists or not, but a story about how we are attached to a place," Rømer told Danish broadcasting service DrDk.
READ MORE: Icelandic 'elf lobby' forces halt on new road construction
Krølle Bølle merchandise has been a favorite among tourists on the island, and its image is just as prevalent among locals as the Little Mermaid is in Copenhagen.

The island's tourism website calls Krølle Bølle the 'national troll of Bornholm.' He apparently comes out every night to take part in exciting adventures.

"It can be creatures – most people are familiar with Krølle Bølle, a popularized version of natural being – and there can be special places in the nature that have unique vibes," Rømer said.

The Local Denmark approached DFF's chairman of the board, Peter Munk Christiansen, for comment but he did not speak about specific projects. However, he told Politiken that DFF has a broad definition of what constitutes a useful study.

"At DFF we believe that humanistic research should be funded on equal footing with all other research areas and we actually support that area more than we support societal research. We profess a pluralism and broad coverage – we don't just pursue things that are the most popular right now," Christiansen said.