Poland to move thousands of troops to border with Ukraine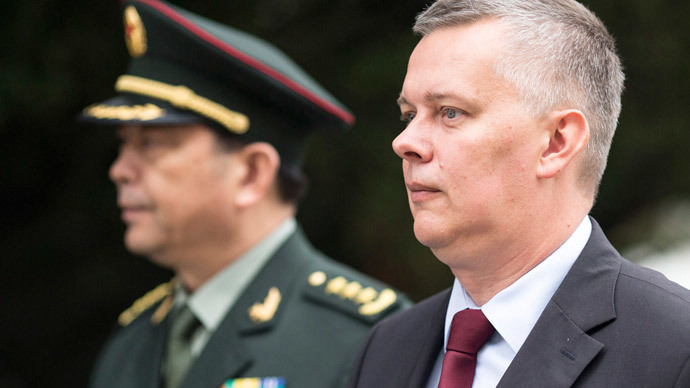 Warsaw has decided to relocate troops from the west of the country towards its eastern border due to "the biggest security crisis since the Cold War." It is a major realignment of the military structure, Poland's defense minister told the AP.
"The geopolitical situation has changed, we have the biggest crisis of security since the Cold War and we must draw conclusions from that," Poland's Defense Minister Tomasz Siemoniak told The Associated Press on Monday.
He explained that the number of troops stationed at three military bases in the east will triple in two years. Siemoniak added that the quantity of military hardware stationed at the bases will also be increased.
The Polish minister explained that it was not a radical measure but for protection due to the threat posed by the neighboring Ukrainian conflict.
"…we would like those units in the east of Poland to be more efficient," he said.
Most of Poland's army has been concentrated in the western part of the country as the country has not realigned its military structure since it was part of the Soviet bloc.
Warsaw plans to invest in the army's modernization, particularly in the eastern part of the country, adding that the ministry has planned buying new hardware in 2016, Siemoniak said on October 23 while visiting the Siedlce military base located in eastern Poland, Polskie Radio reported.

"Today, our eastern flank is crucial. We will work out the details, we will preserve and develop what we have. I saw the infrastructure here. Frankly, it looks outdated, so we will improve it," Siemoniak said.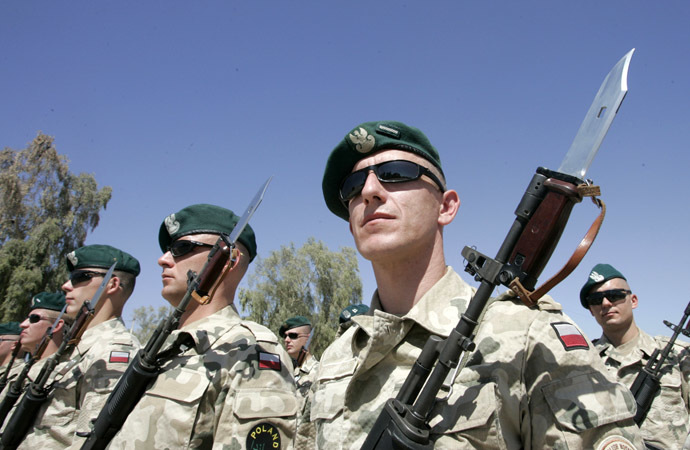 According to the Polish media, the Siedlce base was under the threat of closure a few years ago, however the minister has now decided to reinforce it. The minister also said he plans to visit eastern military bases in Chelm and Suwalki in the near future.
READ MORE:US tanks arrive in Baltics, Poland requests greater US military presence
In April, NATO-member Poland asked the military organization to permanently station 10,000 troops near the country's eastern border amid claims that Russia amassed troops on Ukrainian border. NATO has not directly responded to Poland's request.

Now former NATO Secretary-General Anders Fogh Rasmussen confirmed in August that the alliance is planning to permanently deploy forces under its flag in Eastern Europe. However some NATO members, including Germany, have expressed reservations over the plans as they do not see the point of provoking tensions with Moscow.
READ MORE: US works on military 'scenarios' near our borders - Russian defense minister
The new NATO chief Jens Stoltenberg paid a visit to Poland in early October where he reiterated calls for a rapid reaction "spearhead" force – a 4,000 soldier force which was agreed upon by the 28 NATO member states following a conference in Wales in September.

Such a military force was intended to substitute for permanent NATO bases in Eastern Europe, which the military alliance pledged not to create following the collapse of the Soviet Union.

Moscow criticized the plans of creating the rapid force and accused NATO of using the Ukrainian crisis as a pretext to push its military presence closer to Russia's borders. Russia's envoy to NATO, Aleksandr Grushko, suggested in September that the alliance was engaged in "Cold War thinking," and risked undermining the landmark 1997 treaty in which Moscow and Brussels officially proclaimed that they were no longer "adversaries."
You can share this story on social media: