Five injured after industrial explosion in Ontario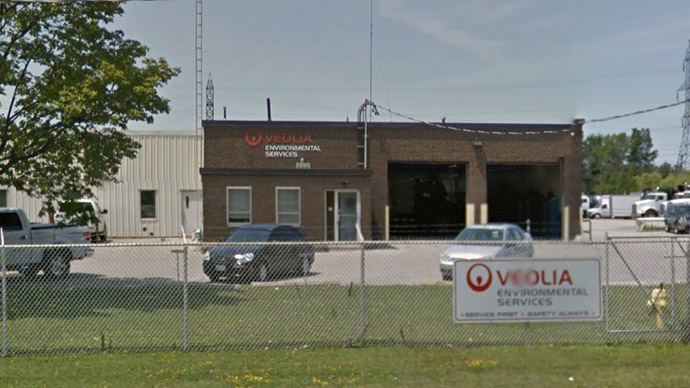 Five people have been injured after a massive industrial explosion in Sarnia, Ontario, Canada. The explosion occurred at Veolia ES Canada Industrial Services that offers industrial cleaning and maintenance services.
Five people were injured in the explosion that caused a fire at the industrial site in Sarnia, Mayor Mike Bradleyannounced according to CTV News. One person was critically wounded in the blast and three suffered serious injuries, while one was hospitalized with minor injuries, according to the mayor.
UPDATED - Pic Gallery - Five people injured following an explosion at Veolia on Scott Rd. http://t.co/5mKUuQUiTWpic.twitter.com/CKiEhhlIOK

— BlackburnNews Sarnia (@BlackburnSarnia) October 25, 2014
The explosion took place at Scott Road north of Churchill Road-Highway 40, CBC reports. Fire and emergency services have been deployed to the scene.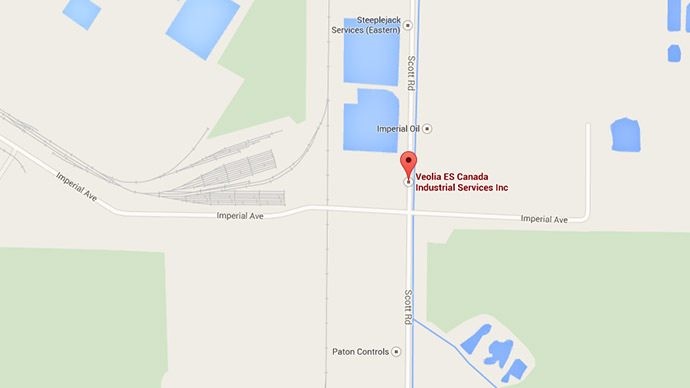 The fire at the facility has been brought "under control," but serious damage was inflicted to the plant, the major added.
Fire at industrial accident at Veolia is under control. 5 injuries I being transferred to London Ont. Hospital.

— Sarnia Police (@SarniaPolice) October 25, 2014
#Breaking : Powerful explosion heard in #Veolia#Sarnia#Ontario#Canada Multiple injuries #explosionpic.twitter.com/3Id86co6Du

— Geoffrey Hulsens (@GHulsens) October 25, 2014
"Five persons were transported to Bluewater Health in Sarnia with injuries. One person was subsequently airlifted to London (Ontario),"a police statement said, adding that an investigation into the incident had been launched. It was unclear what caused the explosion, but all motorists were being advised to avoid the area.
Explosion at Violia Environmental #Sarnia.5 people injured. Min Labour &Fire Marshall investigate @CTVLondonpic.twitter.com/7RsRlmTVWJ

— Bryan Bicknell (@BBicknellCTV) October 25, 2014