South Sudan women suggest sex strike to stop civil war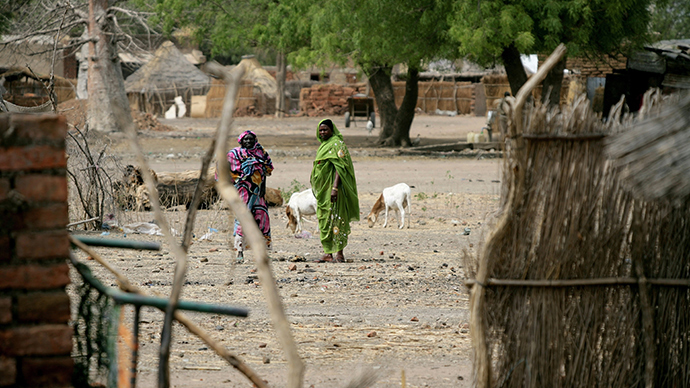 South Sudanese women peace activists have come up with a solution to stop the ongoing bloody civil war: men should be denied sex until they cease fighting, they say.
The unconventional peacemaking method was suggested after 90 women - a few of them members of the country's parliament - met in the South Sudanese capital, Juba, to discuss the ideas how "to advance the cause of peace, healing and reconciliation," AFP reports.
The main proposal was to "mobilize all women in South Sudan to deny their husbands conjugal rights until they ensure that peace returns," the organizers stated.
Among other suggestions were attracting the wives of President Salva Kiir and his arch-rival, rebel chief Riek Machar, to the peace movement, and asking them "to join the search for peace and reconciliation by impressing upon their husbands to stop the war."
These ideas emphasized that people are desperate for the violence to end, Tobias Atari Okori, from the government-backed South Sudan Peace and Reconciliation Commission, said.
"People are experiencing great suffering, and it is the women, children and the aged who are suffering the worst," he told AFP.
Thousands have been killed and almost 2 million forced to flee their homes due to the fighting between government forces, rebel soldiers and tribal militia. Other 100,000 people have sought refuge in UN shelters.
Among the most violent actions in the bloody civil war, were killing of patients in hospitals, and murdering those taking shelter in churches.
Nevertheless this is by no means the first case of a sex strike in peace activism: in 2003, Liberian women used the same tactic to put a stop to its 14-year civil war. The leader of the movement, Leymah Gbowee, was awarded the Nobel Peace Prize in 2011.