Inquiry launched into Israeli attacks on UN Gaza schools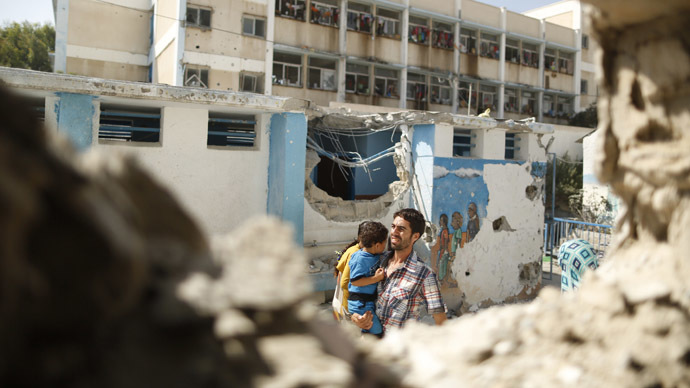 The UN will probe deadly Israeli attacks on Gaza facilities it ran and the use of UN sites to store weapons, allegedly by Hamas.
Operation Protective Edge, which lasted for 50 days, caused immeasurable damage to the occupied Palestinian Territories. It was the largest offensive by the Jewish state in the West Bank since the year 2000 and received widespread condemnation – including by Western governments who themselves were accused by rights groups of continuing to arm Israel in the first place.
One case in which a UN-run school was hit with shells took the lives of more than a dozen people, wounding scores of others. At the same time, the UN has accused the Palestinian Hamas resistance of using the facilities to store rockets, which it says brought on the shelling.
"I am planning to move forward with an independent board of inquiry to look into the most serious of those cases, as well as instances in which weaponry was found on UN premises," Secretary-General Ban Ki-moon said at a Security Council meeting on the Middle East.
No particular details of the inquiry were given – including its participants, but Ban explained that such investigations are standard procedure when "there is damage to UN property or UN premises."
Meanwhile, UNICEF estimated in late August that at least 219 non-UN schools had been damaged by Israeli airstrikes, while 22 were completely destroyed, not to mention the psychological toll on children.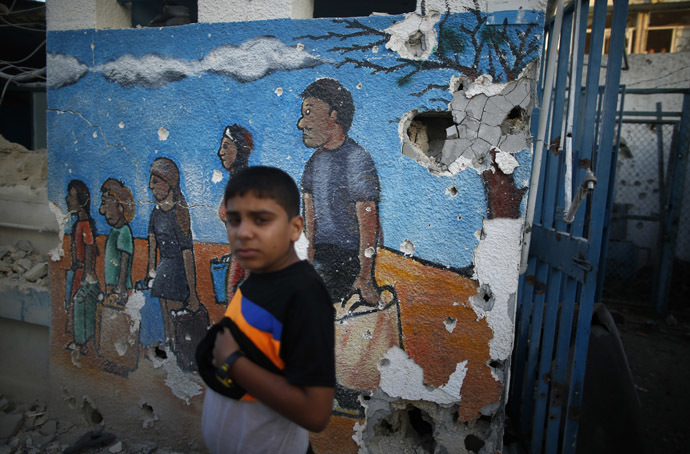 A separate UN Human Rights Council probe was also launched in August to deal with the issue of war crimes committed by both sides. It was labeled a 'kangaroo court' by Israel. The panel chosen by the organization is to report its results in March 2015. The UNHRC's then-chief Navi Pillay said back in July she believed Israel was deliberately defying international law.
Israel itself opened five criminal investigations into actions by the IDF, which included numerous cases of alleged indiscriminate shelling and disproportionate use of force against civilians. Some rights groups remained uncertain that trust could be placed into Israelis investigating their own.
READ MORE: Israel starts investigating alleged Gaza abuses by its own forces
"I look forward to a thorough investigation by the Israeli Defense Forces of this and other incidents in which UN facilities sustained hits and many innocent people were killed," Ban also said.
The operation that started on July 8 took the lives of over 2,200 people, almost entirely Palestinians. It displaced over 108,000 people. An estimated 20,000 homes were destroyed, as the fallout from Protective Edge threatens to take decades to reverse.
You can share this story on social media: