Five Eyes 'spy fee': New Zealand forks out over $100mn annually for intel funding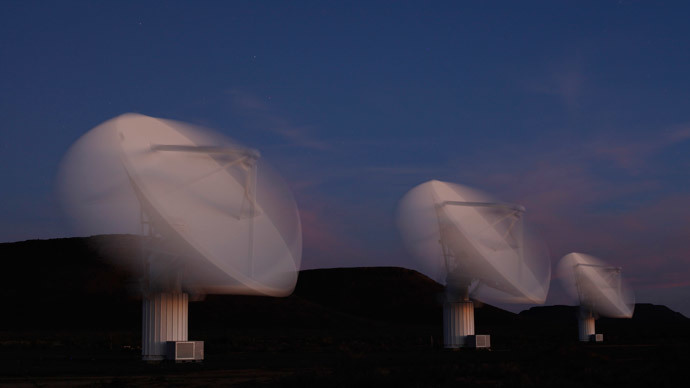 The taxpayers in New Zealand are spending $103 million a year on intelligence as a kind of membership fee for the country to be part of the Five Eyes surveillance club together with the US, UK, Australia and Canada, a declassified report said.
The so-called 'Murdoch Report' from 2009 was made public on the request of the New Zealand Herald newspaper under the country's Official Information Act.

The document, which was put together by former Zealand's Secretary of Foreign Affairs and Trade, Simon Murdoch, reviewed the operations of the country's spy agencies after 9/11 when their intelligence-sharing relations with the US were undergoing a major transformation.

The report indicated that – since September 11, 2001 – the New Zealand's intelligence community had doubled in staff numbers and more than tripled in funding, reaching to $103 million.

According to Murdoch, this money should be viewed "in the context of the annual 'subscription' paid by New Zealand to belong to the 5-Eyes community whose annual capital investment and operating outlays would dwarf ours".

"It helps explain why the niche contributions that we can make to 5-Eyes burden sharing are so important and why agency heads strive to be responsive to partner demand," he added.

The issue of New Zealand Intelligence Corps (NZIC) working hard on behalf of its Five Eyes partners is raised in several places in the report.

New Zealand had to prove itself as a "niche contributor with capacity constraints, but some high quality competencies," Murdoch said.

The document listed a range of security challenges faced by New Zealand, including cyber threats to IT infrastructure, "imported or homegrown Islamic militancy" as well as the spread of weapons of mass destruction.

Threats also included "trans-boundary criminality, civilizational friction, and resource rivalry and energy brinkmanship."

New Zealand Herald said that large sections of the report it received were blanked out, particularly, the areas, which appear to focus on the relationships with Five Eyes' partners.

The country's intelligence agencies have always tried to avoid disclosure of the contribution they make to the Five Eyes alliance.

However, there is speculation that New Zealand is involved in satellite interception due to its favorable geographical positioning in the Pacific Ocean.

The island state's humble reputation is also believed to have been used as a staging point for electronic spying on countries that are less friendly towards the US or UK.

The Five Eyes alliance was formed after World War II so that the British Commonwealth and the US could share intelligence information on the Soviet Union and its allies.

The 'Five Eyes' term has its origins as a shorthand for the "AUS/CAN/NZ/UK/US EYES ONLY" classification level.

After 9/11, the alliance further expanded its surveillance capabilities, making monitoring the Internet one of its top priorities.
You can share this story on social media: