ISIS earned $2mn per day on illegal oil trade prior US-led strikes – report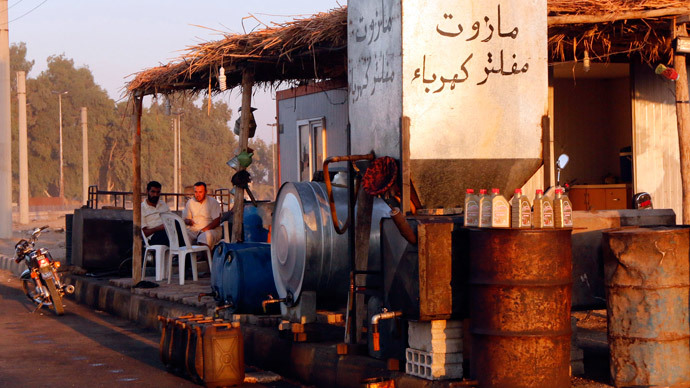 The Islamic State was making up to $2 million per day, or $800 million a year, by selling oil at roughly half the official price on the black market before the US-led airstrikes, a new study by a US-based consultant group revealed.
"Oil fuels ISIL's [IS, formerly ISIS/ISIL] war machine, notably including the military vehicles vital to its movements and fighting capabilities," according to the IHS analysis. "Oil directly finances ISIL's myriad activities and encourages the activities of middlemen who sell, transport and export the oil and thus have a vested interest in ISIL."
READ MORE:ISIS daily profits from oil, theft, human trafficking exceed $3mn – report
Militants have seized control of a total about 350,000 barrels per day in Iraq and Syria, the report by IHS consulting group estimated.
Producing up to 60,000 barrels a day, the IS was selling the crude between $25 and $60 a barrel, roughly half of the official price. The IS is consuming about half of its production for its own use.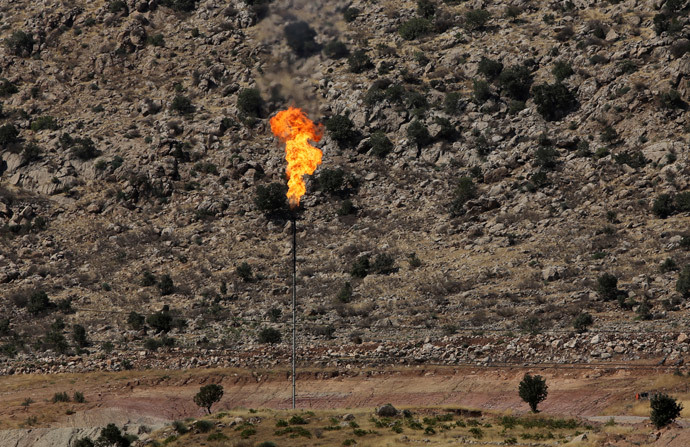 Militants are still possibly selling oil at an average of $40 a barrel, compared with $85.40 per barrel settled by international benchmark Brent oil, the report said.
"This fraction of pre-war capacity is the result of warfare, shut-ins and [IS's] limited technical prowess operating the fields," IHS said in its study as cited by Reuters.
"This is financing and fueling a lot of their activities, military and otherwise," Bhushan Bahree, a co-author of the report, told Bloomberg.
Most of the crude is moved via trucks along smuggling routes on the Turkish border, Jordan or Iraq, IHS said.
"It is very hard to intercept," Bahree said. "There has probably been smuggling of all sorts of things in this place for thousands of years."
So far, US-led airstrikes have not completely eliminated truck-mounted refineries that militants use to produce fuel. But bombing them could be the only way to stop illegal oil trade that also fuels the war in the region, Bahree said.
The IS's capacity to produce oil has been affected by airstrikes, but the report did not estimate by how much.
"For argument's sake, let's say their capacity was cut by half. They'll still have $400 million coming in. This is many times more than any other source of funding we know of," Bahree said.
HIS said it can't tell how many refining capacity, easily transported mobile plants, militants have after the US-led strikes.
You can share this story on social media: