​'Absurd overreaction': Russia's Tennis Federation chief apologizes after 'Williams brothers' scandal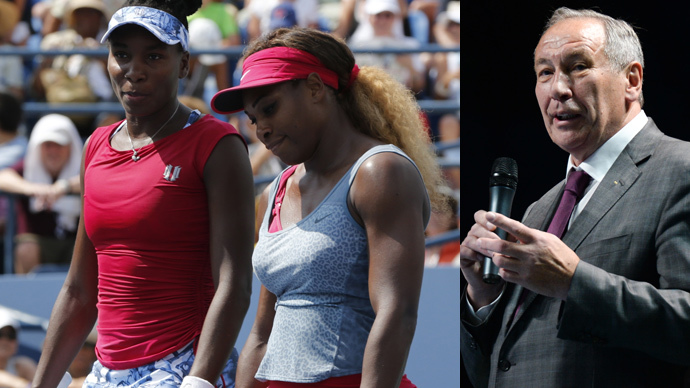 Shamil Tarpischev, head of Russia's Tennis Federation, has been forced to apologize to Venus and Serena Williams for unintentionally calling them brothers on one of Russia's TV shows. His words have already cost him a fine and disqualification.
Tarpischev appeared on the Russian TV show "Evening Urgant" along with former Women's Tennis Association (WTA) player Elena Dementieva on October 7.

When they were talking with the presenter, Ivan Urgant, about sisters Venus and Serena Williams, Tarpischev accidentally called them "brothers."

"I was at the Olympics and saw Maria Sharapova play her…him…" Ivan Urgant said.

"…One of the Williams brothers," Tarpischev finished.

On Friday, the federation head was fined $25,000, the maximum possible penalty, and suspended from WTA involvement for a year. The WTA tour chairman and CEO Stacey Allaster said that Tarpischev's statements "questioning their [the sisters Williams] genders tarnish our great game and two of our champions."
Serena Williams said the WTA "did a wonderful job" for punishing Tarpischev for his "bullying remarks."
"I thought they were very insensitive and extremely sexist as well as racist at the same time... I just wasn't very happy with his comments. I think a lot of people weren't happy as well," the current world number one in women's singles tennis told reporters in Singapore on Sunday.
Tarpischev said in a statement released by the Russian Tennis Federation that he "had no intention to offend or hurt anybody's feelings" with his remarks.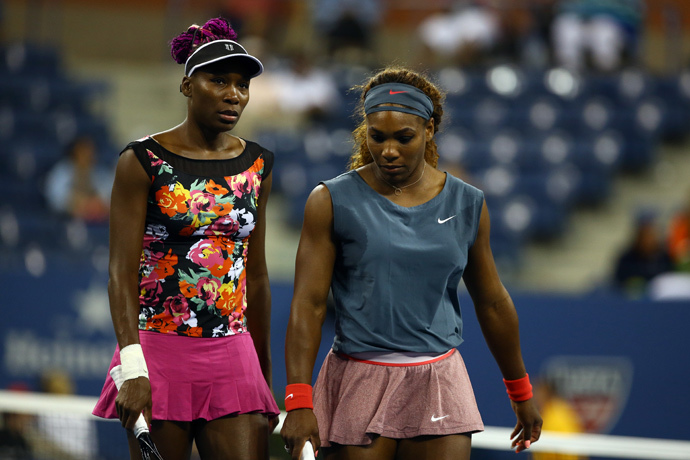 "I am sorry that the joke which was translated into English out of its context of a comedy show drew so much attention. I don't think this situation is worth all the hoopla because those words were said without any malice."
He added that
"the situation that evolved spontaneously after the airing of the late-night show with Ivan Urgant on Channel One is detrimental to the public perception of tennis and divides the tennis community."
Tarpischev said that the Williams sisters
"are without question outstanding athletes, top-class tennis players."
In other remarks, he lamented the situation
"was hyped to an absurd level"
adding that Russians do not file complaints over
"vodka, balalaika and bears"
jokes on foreign comedy shows.
Russian Sports Minister Vitaly Mutko told the TASS news agency that Tarpischev's suspension was
"an unpleasant fact,"
but he suggested his sanction should be reduced.
"It's probably worth trying to get the punishment softened,"
Mutko said.
Tarpischev has been chairman of the Kremlin Cup, a professional tennis tournament played on indoor hard courts, for 18 years. He is also a member of the International Olympic Committee (IOC).
You can share this story on social media: