Giant French robots fight in Beijing (PHOTOS)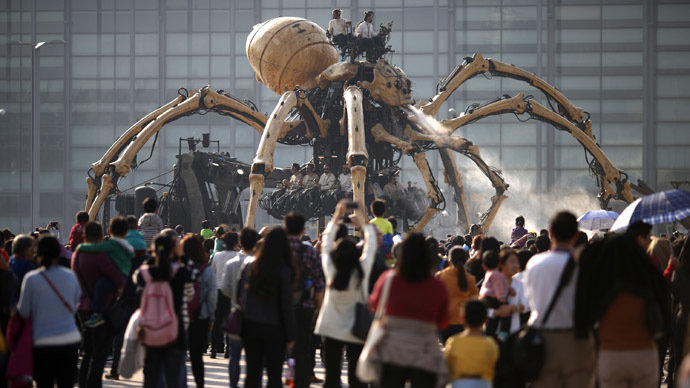 In scenes worthy of a Transformers movie, a huge yellow horse-dragon clashes with a tremendous arachnid in downtown Beijing. The city's first robotics show is creating awe throughout the Chinese capital.
The robot horse-dragon, or Long Ma, is 12 meters high and weighs 45 tons. His rival spider, The Princess, has a 20-meter leg-span and can froth at the mouth.
The show is half combat and half ballet without a strict scenario, though it is based on traditional Chinese mythology. The directors change the scene according to the reaction of the audience. The spectacle is made possible by a crew of 100 people - including actors, singers, and an orchestra.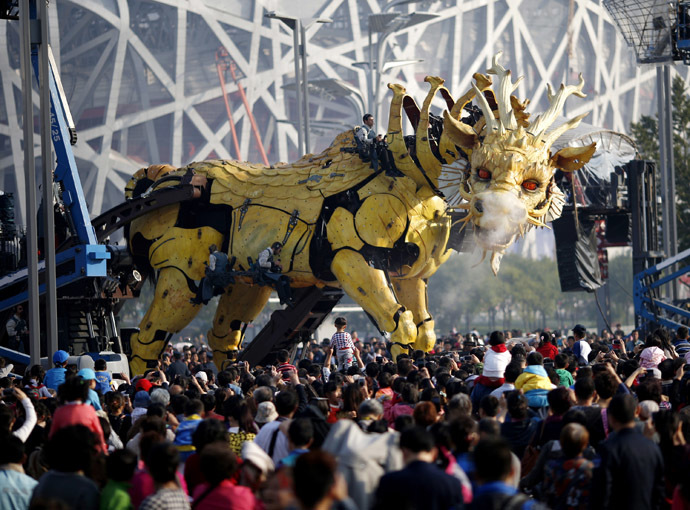 The robots can produce different sounds. They roar and growl while their eyes glow red and smoke comes out of their mouths...but what they can't (yet) do is act on their own; they still require people to operate them.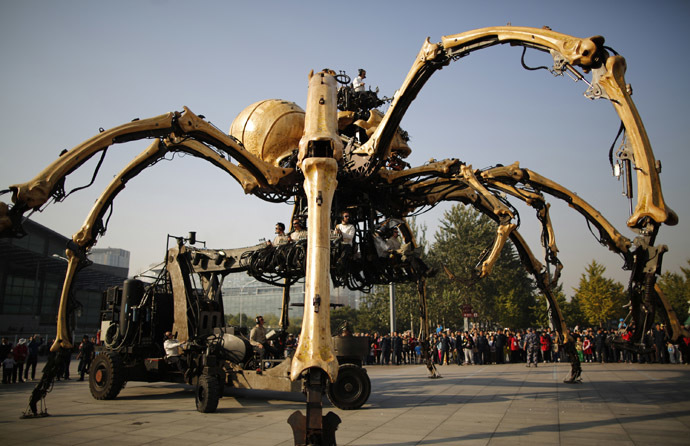 The creatures traveled quite a distance before arriving in Beijing. They were made by La Machine company in France - around 8,000 kilometers away from the site of the show.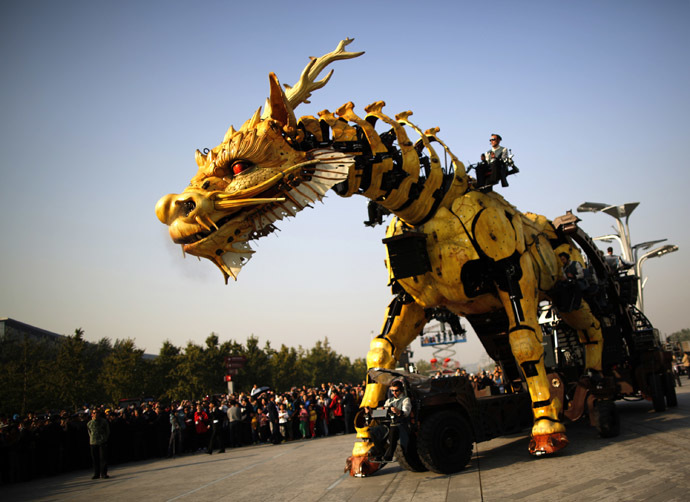 "In this mythical universe, the horse-dragon combines equine speed and vitality with the supreme power of the dragon: he embodies the spirits of vigor and perseverance that Chinese schoolchildren are still taught today," Francois Delaroziere, art director of the French company La Machine, said.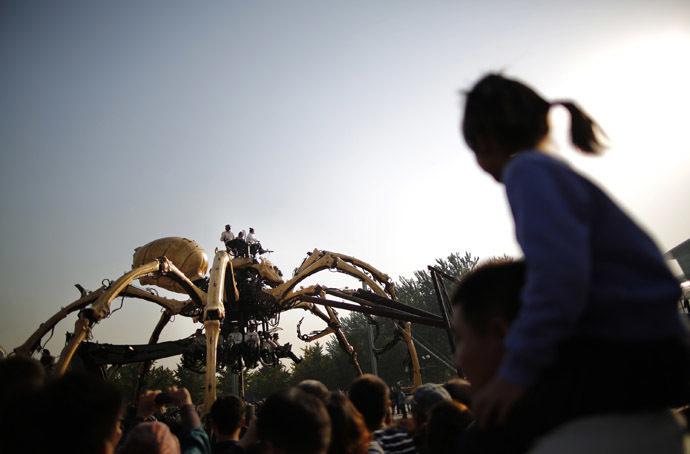 The beasts will fight over several days. The spider will then leave the Chinese capital and Long Ma will stay in the Beijing Culture Free Port.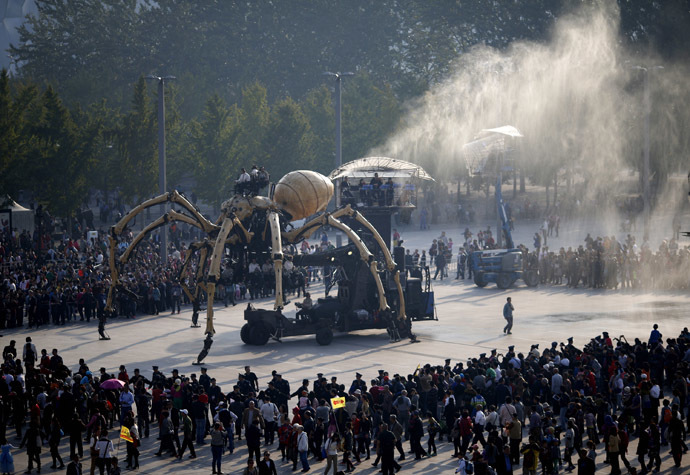 The event marks the 50th anniversary of diplomatic ties between France and China.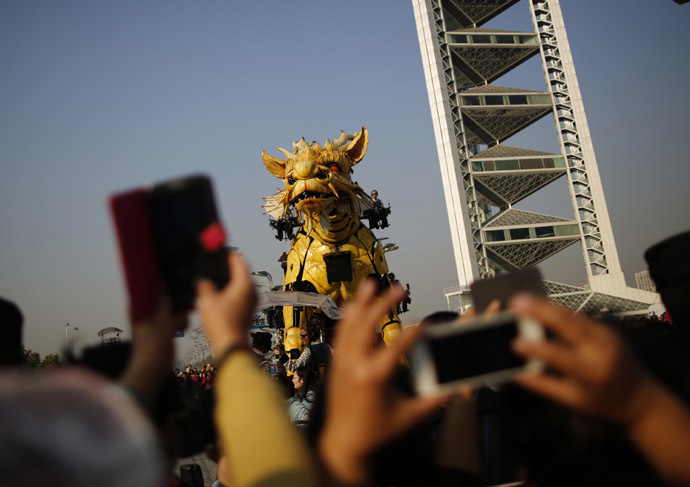 You can share this story on social media: