Russian govt orders extra airport facilities to prevent Ebola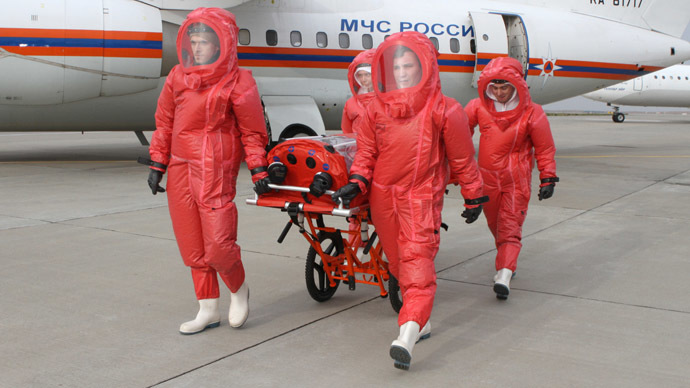 Airports in Russia will be equipped with extra facilities to prevent the Ebola virus from spreading, the government's press service reported on Friday. Over a thousand African students are already under special medical control.
Cabinet discussed the Ebola outbreak with Prime Minister Dmitry Medvedev on Friday. As the result of the meeting, Russian airports will soon receive special equipment to be installed, to prevent any possible spread of the deadly virus in the country.
According to press service, Russia's top officials also discussed the vaccine development and medicine for extreme preventive care. Head of Russia's Rospotrebnadzor health watchdog reported on the work of its special team in Guinea.
"[Guinean] President Conde expressed deep gratitude to the Russian Federation for its help in fighting Ebola. He praised the high organization level and the quality of work of the team and said the joint efforts give hope in overcoming the outbreak crisis," the watchdog's Friday statement says.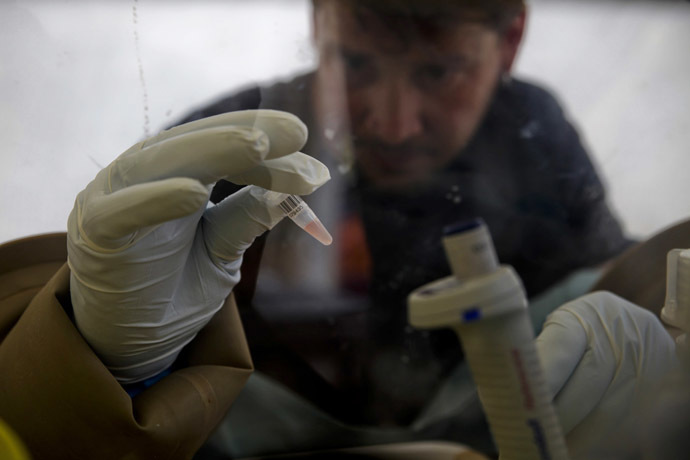 Rospotrebnadzor specialists, who have returned to Russia after working in West Africa for six weeks, will be medically monitored for the next 20 days. More than 400 healthcare workers have been infected with the virus in West Africa, according to World Health Organization statistics. Russian epidemiologists say the main cause of infection is non-compliance with simple hygiene rules.
No Ebola cases have been recorded in Russia yet.
As a further preventative measure, all students who have recently arrived to the country from West Africa will be monitored by doctors, the deputy head of Russia's Ministry of Education and Science, Veniamin Kaganov, said on Friday. There are over a thousand such students, the ministry reported.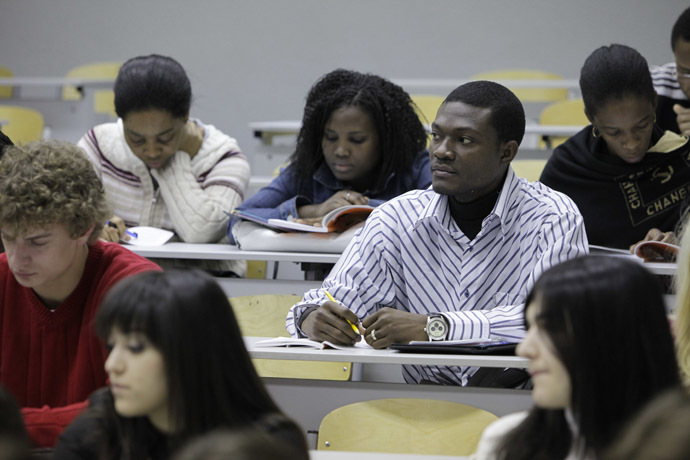 "I'm sure there is no real danger of Ebola getting into [Russia]," Kaganov said, adding that all university deans have been warned and instructed of how to deal with suspicious cases.
Two African students who arrived at a Moscow airport and traveled some 350km to the town of Oryol by bus were taken to hospital on Thursday. The incident was first reported as a suspected Ebola case, but the health watchdog later said the move was part of a pre-planned measure aimed at diagnostics of African students.