'Invisible' air umbrella project raises over $30k on Kickstarter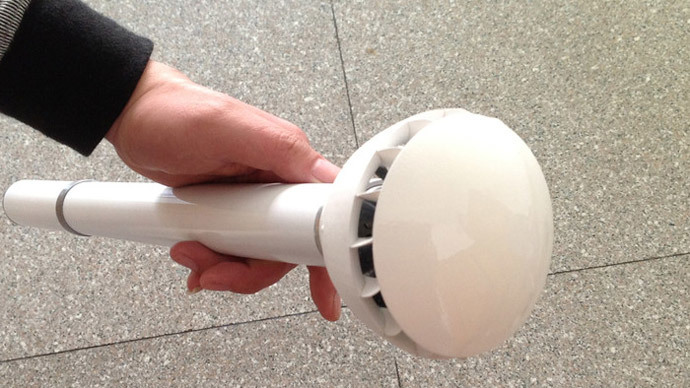 Regular umbrellas seem to work just fine, but a Kickstarter project has taken a stab at an innovative adaptation which replaces the traditional fabric with an air "force field." The fundraising project has already surpassed its $10,000 goal threefold.
However, its hefty weight of 1kg has led to derision, with one commenter calling it "tech for the sake of tech." He added that it is in direct contradiction to the philosophy of renowned Lotus designer Colin Chapman, who believed in the motto "Simplify, then add lightness."

The umbrella is essentially a rod that comes in three models which differ from each other in both length and battery life. "It's a real 'invisible umbrella,' which takes advantage of the air flow as shelter from the rain," the campaign page says.

The rod culminates in a bulbous tip with a tiny motor inside. Air is sucked in through one end and comes out the other at varying speeds. It creates an air blade that simply redirects the rain away from you.
Developers say they had been working on various types for a while, but it was only a July-August 2012 prototype developed with postgraduates from Nanjing University of Aeronautics and Astronautics in China that did the trick of protecting one, even two, people from the rain.

Still, that particular sample was too big, as it needed large amounts of air to redirect outward. The better version of that model was achieved later with the help of PhDs from Beihang University.

According to the team, Model A will be marketed towards women. It is 12 inches long and lasts for only 15 minutes. Model B will be 20 inches long and work for up to half an hour. Model C is extendable to 32 inches and also boasts 30 minutes of power.

Taking this into consideration, the umbrella's weight is not its only weakness. The fact that the product only functions for half an hour at best raises questions as to why it has gained so much traction among funders.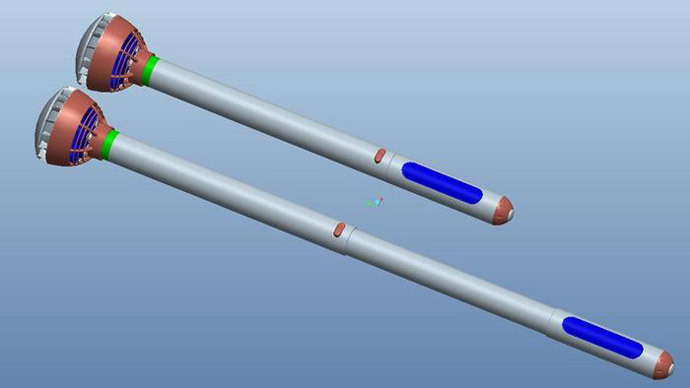 Critics have additionally added that the potential for noisiness is incredibly high, while its presence in everyday households would mean the existence of a further item that needs to be charged on a regular basis.

It is not the first time that an idea to create such a device has appeared, though this is the first one to be marketed. Quentin Debaene's "AIRBLOW 2050" umbrella concept even won the James Dyson Award for design in 2013.

The French student pledged to reinvent the umbrella, giving plenty of reasons – fabric gets wet; umbrellas tend to turn inside out from strong wind; puddles of water are made by wet umbrellas indoors and, of course, they get in people's faces.

It was Debaene who proposed the motorized design by using Dyson's (the vacuum cleaner brand) Airblade technology. He expressed a wish for it to be operational by 2050, and there's no reason why the design flaws existing now (like the fact that it won't offer 100 percent protection at an angle) can't be ironed out by then.

Meanwhile, the Air Umbrella project on Kickstarter closes on October 24, and the creators claim their device works just fine – but they need more time to improve their product, including its appearance and auxiliary function (including a power display function and mobile power supply function).

Those seeking to get one as a Christmas present may be in luck – but only next year, as shipping is slated for December 2015. And if anything goes wrong, the team promises a money-back guarantee.
You can share this story on social media: