Reuters investigation exposes 'serious flaws' in Maidan massacre probe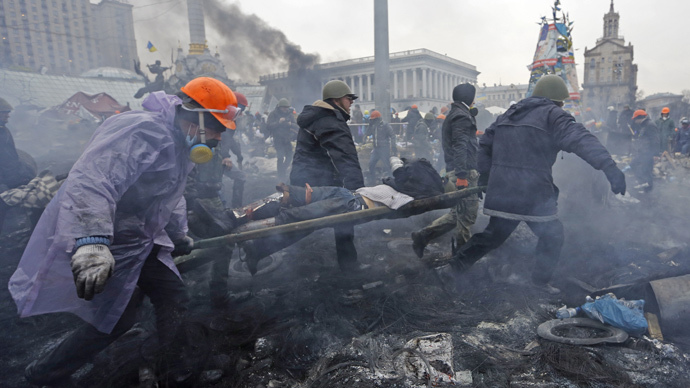 A Reuters examination of Ukraine's probes into February's Maidan shootings, which left over 100 dead and nearly a thousand injured, uncovered 'serious flaws' in the case against Berkut officers, arrested by the country's officials.
The research, carried out by journalists, is based on interviews with prosecutors, defense attorneys, protesters, police officers and legal experts. It studies the case of officers from an elite riot police unit - Berkut - who have been arrested as Maidan sniper shooting suspects.
From a sea of flags to rivers of blood: How Kiev's peaceful protests turned into Maidan mayhem
A 38 years-old unit commander Dmitry Sadovnik was detained in April and accused of ordering his men to fire at the crowd of protesters in Kiev on February 20. Two younger officers, Sergey Zinchenko and Pavel Abroskin were also arrested. The three men are charged with a massacre of 39 unarmed protesters.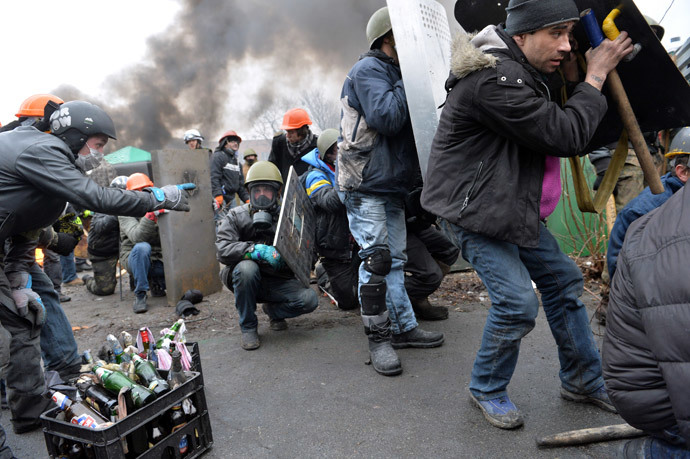 The probes into the killings have been hindered by missing evidence, Reuters reports. According to its investigation, many guns allegedly used to shoot protesters have vanished, as well as the bullets. Barricades, bullet-pierced trees and other items of forensic evidence were removed, lawyers say. Court filings in the cases are not public, so the extent of the prosecution's evidence is unclear.
Among what has been unveiled in the Sadovnik case is a photograph, allegedly showing him near the crime scene, wearing a mask and holding a rifle with two hands, "his fingers clearly visible," the report says.
But, as Reuters points out, the man has only one hand, as his other one was blown off by a grenade in a training accident six years ago. Sadovnik demonstrated his stump at a courtroom. "He can't really shoot, to blame him for the crime is a political game," Sergey Vilkov, Sadovnik's lawyer said, as quoted by Reuters.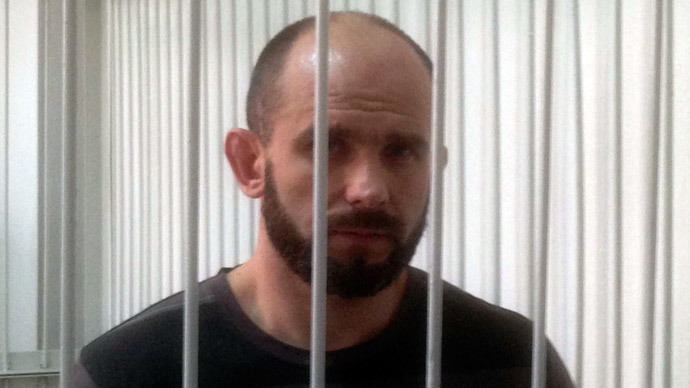 Prosecutors did not even give the arrested suspects the benefit of the doubt. Oleg Makhnitsky, a former acting general prosecutor who oversaw the arrests of the three Berkut officers, declared on television that they "have already been shown to be guilty" - a statement that could prejudice the cases, according to legal experts, and is a violation of the European Convention on Human Rights.
Another gap in the investigation, according to the research, is the fact that "no one has been apprehended in the shooting of policemen," although, according to Ukraine's Ministry of Interior Affairs, almost 200 police officers were injured with gunshots and 13 died between February 18 and 20. But the prosecutors "represent the whole picture as a peaceful protest," Reuters quotes Sadovnik having told a judge at a hearing.
In April, ex-Ukrainian Interior Minister Vitaly Zakharchenko said Berkut riot police were targets and not shooters during the Maidan standoff. He added that a fair investigation of the tragic events in Kiev was impossible under the biased, coup-imposed government.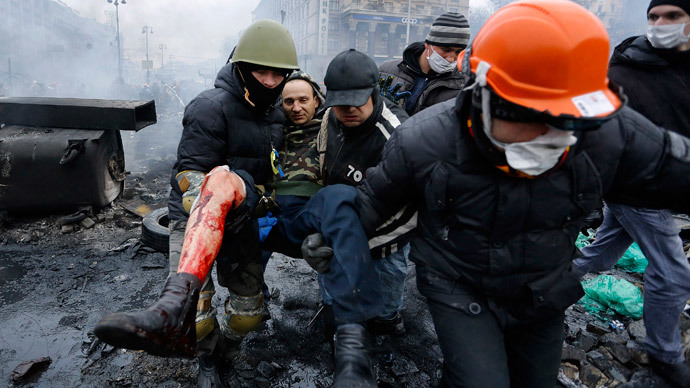 Family members of some of the Maidan victims also question the way the proceedings were held. "The investigation does not have enough evidence to prove the guilt of these three people," Vladimir Bondarchuk, the son of one of the men who were shot dead on February 20, said. Bondarchuk helped organize an association of about 70 families of dead protesters aiming for "an objective and accurate investigation," Reuters reports.
In September, Dmitry Sadovnik went missing after he was released from pre-trial detainment by the court and put under house arrest. According to the prosecutor's statement, the suspect escaped "aiming to avoid punishment." The journalistic investigation says the former unit commander "was being framed, and saw flight as his best option." He called the case against him "a political lynching," and in the days before he vanished, his family received death threats, Reuters reports, based on the suspect's wife's and lawyer's statements.
Another two suspects remain in jail with no trial date set. All three face life imprisonment.
Several earlier reports stated that snipers who killed dozens of people during the violent unrest in Kiev in February operated from a building controlled by the protesters on Maidan square. The allegations have been confirmed by former chief of Ukraine's Security Service Aleksandr Yakimenko.
According to a leaked phone conversation between the EU foreign affairs chief Catherine Ashton and Estonian foreign affairs minister, which emerged online in March, the latter said that "there is now stronger and stronger understanding that behind the snipers, it was not Yanukovich, but it was somebody from the new coalition." Estonian Foreign Ministry later confirmed authenticity of the leaked call.
You can share this story on social media: