Kurdish rallies in Turkey turn bloody, up to 21 killed (PHOTOS, VIDEO)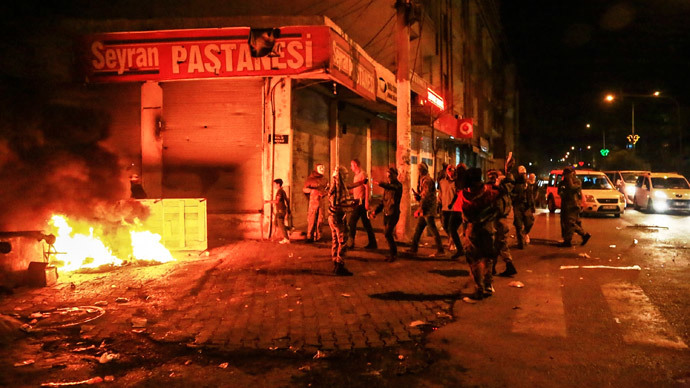 Up to 21 people have reportedly been killed and scores others wounded as pro-Kurdish demonstrators clashed with police in eastern provinces as well as in Istanbul and Ankara, Reuters reported, as people demand action against the Islamic State.
Clashes with police in Diyarbakir, the largest Kurdish city in the southeast, resulted in ten deaths, according to Agriculture Minister Mehdi Eker. Another protester died in clashes in Varto, in the province of Mus, where at least half a dozen people were wounded, local media reported. Two people died in south-eastern Siirt province, CNN Turk Television reported, while another died in Batman.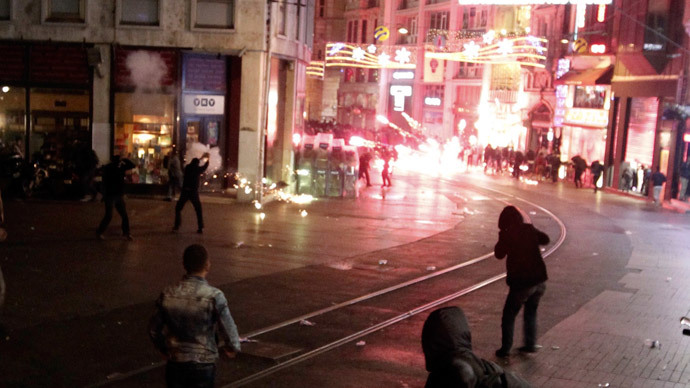 The violence led to the introduction of curfews in six provinces. "Violence is not the solution. Violence triggers reprisals. This irrational attitude should come to an end immediately," Interior Minister Efkan Ala said, calling for an end to the protests.
The minister accused the pro-Kurdish protesters of "betraying their own country" and warned them to disperse or face "unpredictable" consequences.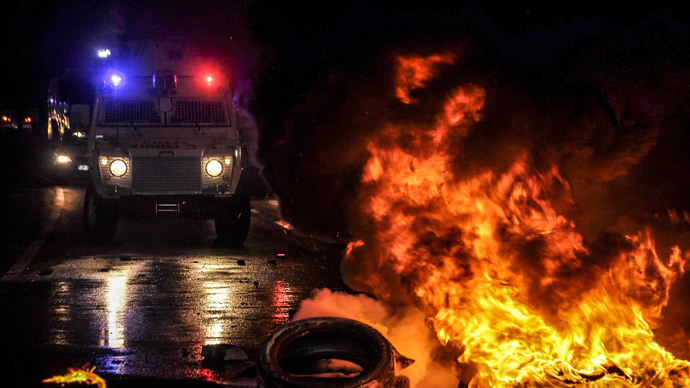 In Istanbul's Gazi neighbourhood, police used tear gas and water cannon to disperse a protest by several hundred Kurds, an AFP correspondent reported. Elsewhere in Istanbul, one person was seriously injured after being shot in the head from close range. All in all, 30 people were wounded, including eight police officers, and 98 people were detained in "illegal protests" in Turkey's largest city, according to the report of the governor's office, cited by Reuters.
Violence also erupted in the Turkish capital Ankara, with several police injured in clashes.
Demonstrators shouted "ISIS murderers!" and accused Turkey's authorities of collaborating with the Islamic State.
READ MORE:Tear gas, clashes, fatality: Anti-ISIS rally in Turkey turns violent (PHOTOS)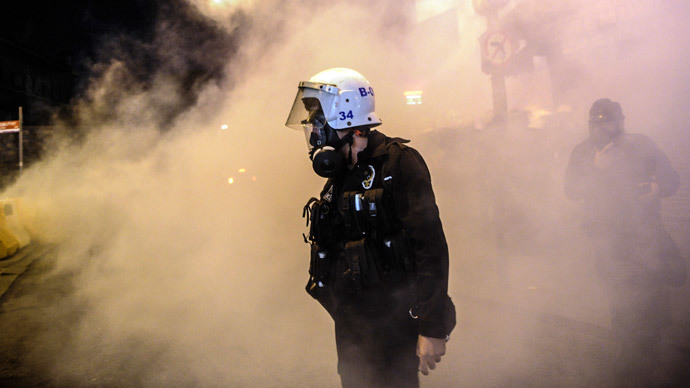 Turkey's Kurdish population, as well as thousands who fled Syria's Kobani region, are furious over the government's decision to not intervene militarily against the Islamic State.
"It is a massive lie that Turkey is doing nothing about Kobani," Deputy Prime Minister Yalcin Akdogan said on Twitter. "Turkey is doing whatever can be done in humanitarian aspects."
READ MORE:Kobani is about to fall to jihadists - Turkey's president
Earlier on Tuesday, Turkey's President Recep Tayyip Erdogan announced that Kobani was "about to fall" to the jihadists. With over 400 lives already lost in a three week battle for Kobani, the rallies in Turkey are part of Europe-wide Kurdish demonstrations against the IS offensive, with participants demanding increased aid for the Kurdish forces struggling to hold off the militants.
The Kurdish party meanwhile had issued a statement saying: "The situation in Kobani is extremely critical. We call on our people to go out into the streets, or support those that have gone onto the streets, to protest the ISIL (Islamic State) attacks and the ... stance of (Turkey's) AKP government against Kobani."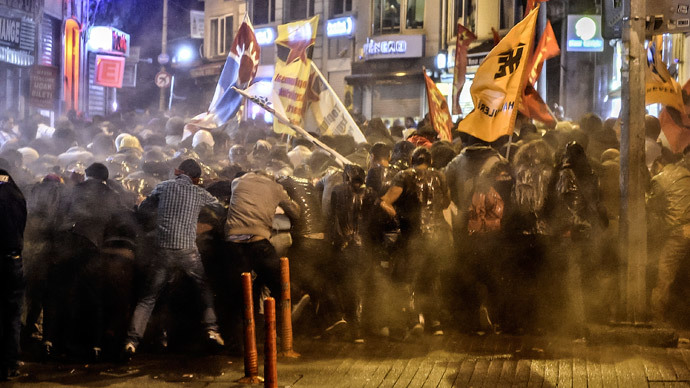 You can share this story on social media: