Lies & ibuprofen: Airport Ebola checks rely on 'honor system', easily bypassed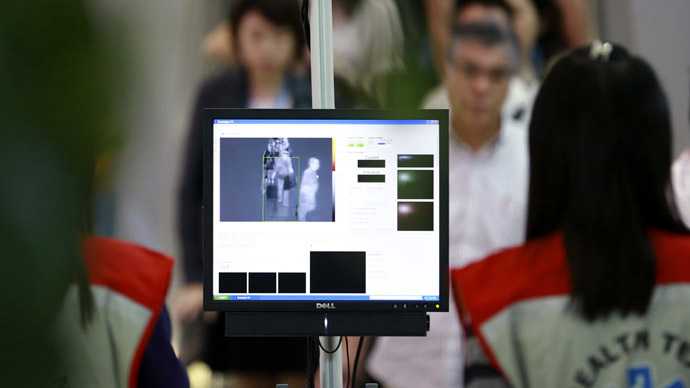 Airport screenings for Ebola don't give a 100 percent guarantee of preventing the spread of the disease. Airport staff may lack competence and the infected can use anti-fever drugs and lies to get aboard the plane, healthcare experts warn.
READ MORE:1 month to stop Ebola before it's 'totally out of control' - global aid NGO
Passengers flying from Ebola-stricken countries - Liberia, Guinea and Sierra Leone – are mostly being health screened at departure gates, while the same should be done on arrival as well, believes infection control specialist Sean Kaufman, who was interviewed by Reuters.
Kaufman, who is president of Atlanta-based biosafety company, Behavioral-Based Improvement Solutions, recently traveled from Monrovia to Casablanca to London to Atlanta. At the last two stops he wasn't fever-screened.
While he was surprised to discover such relaxed attitudes to those arriving from Ebola-stricken regions of Africa in the US and the UK airports, he is simultaneously being skeptical of the airport screenings.
"The fever-screening instruments run low and aren't that accurate," he said. "And people can take ibuprofen to reduce their fever enough to pass screening, and why wouldn't they? If it will get them on a plane so they can come to the United States and get effective treatment after they're exposed to Ebola, wouldn't you do that to save your life?"
Travelers flying from Liberia also have to fill in a questionnaire at the airport, asking them whether they had contacts with those sick. A medical worker from the US Centers for Disease Control and Prevention (CDC), Tai Chen, described it in an interview with Reuters as "process relying on an honor system."
Thomas Eric Duncan, 42, who brought Ebola to US from Liberia and was hospitalized September 28, lied in his questionnaire, it was revealed.
READ MORE:100 people were in contact with Dallas Ebola patient – health officials
Liberian President Ellen Johnson Sirleaf expressed concern over Duncan's bringing the virus to US.
"The fact that he knew [he was exposed to the virus] and he left the country is unpardonable, quite frankly," Sirleaf told Canada's CBC. "I just hope that nobody else gets infected."
The Liberia Airport Authority (LAA), with permission from the Ministry of Justice, now plans to prosecute Duncan for having lied in his airport questionnaire.
Hajj overshadowed by Ebola fears
Ebola has also affected the annual hajj pilgrimage. Muslims from Liberia, Guinea and Sierra Leone aren't among the 2 million participants, as Saudi Arabia denied them visas earlier this year on fears virus would quickly spread among the crowded Mecca visitors.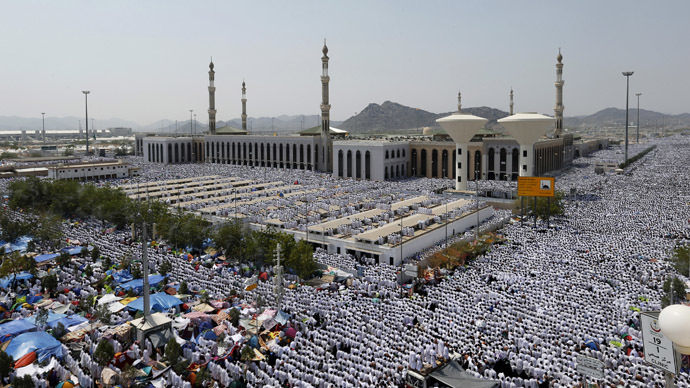 It's estimated some 7,400 pilgrims were barred from the event as a result.
"The most important precaution that [the kingdom] has taken was to restrict visas from the affected areas," Manal Mansour, the head of Saudi Health Ministry's department for prevention of infectious diseases told the Associated Press.
She also added that, pilgrims who arrived to the kingdom were asked to fill out "medical screening cards with data" and asked about their travels in the past 21 days.
More than 3,300 out of 7,178 people died of Ebola since March, according to the World Health Organization.