Mix-up sees Iraq pilot drop aid, ammo for ISIS instead of govt troops
An Iraqi pilot accidentally dropped aid and ammunition into territory controlled by the Islamic State. They were intended to help government forces in the west of Iraq, but instead the blunder ended up aiding the enemy.
The mistake was confirmed by two Iraqi officials, who said the airdrop of food, water and ammunition was meant to take place in Anbar province. However, the inexperienced pilot got his bearings a little mixed up and unloaded the cargo in the wrong place, according to NBC News.
"Those soldiers were in deadly need of these supplies," said Hakim al-Zamili, an Iraqi MP. However they ended up benefitting the Islamic State (IS, formerly ISIS or ISIL) because of the "wrong plans of the commanders in the Iraqi army and lack of experience" among the Iraqi pilots.
A brigadier in the Iraqi army, who did not want to be named, said that the incident took place on September 19 and also bemoaned the lack of flight time and combat skills of some of the pilots in the air force.
They "do not have enough experience ... they are all young and new," the brigadier said.
Meanwhile in Syria in late September, US-led coalition airstrikes destroyed grain silos and other targets in parts of northern and eastern Syria dominated by the IS, killing civilians while only wounding ISIS fighters, according to the Syrian Observatory for Human Rights.
The overnight bombings hit mills and grain storage facilities in Manbij, a militant-held town in northern Syria. Coalition forces possibly mistook the structures for IS holdings, the group added.
The US military responded to the claims, saying Islamic State vehicles were adjacent to the grain storage facility and there is no evidence of civilian casualties.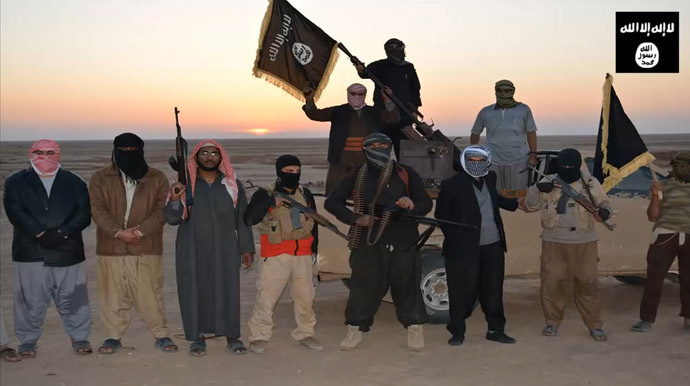 The destruction of grain silos in Manbij only killed civilians, said Rami Abdulrahman, the head of the Observatory, which claims to have a network of sources throughout Syria. The civilian death toll was later said to be at least 19 according to the organization, which was reported by AP.
"These were the workers at the silos. They provide food for the people," he said
According to the US Pentagon's press secretary, John Kirby, the US and its allies have carried out more than 230 airstrikes in Iraq since
The US and its partners have carried out more than 230 airstrikes in Iraq since August 8 and another 76 in Syria, Kirby said Tuesday.
The US announced that it remains committed to carrying out strikes against IS, with Major General Jeff Harrigian of the US Air Force saying a consistent and sustained attack will be carried out against the terrorist group.
"Air power's targeted actions are disrupting ISIL's command and control, their logistics and infrastructure, and their freedom of movement," Harrigian said, as reported on the US Defense Department's website. "We see air power as one of the fundamental components of the comprehensive strategy."
You can share this story on social media: