Shocking NASA pics show Aral Sea basin now completely dry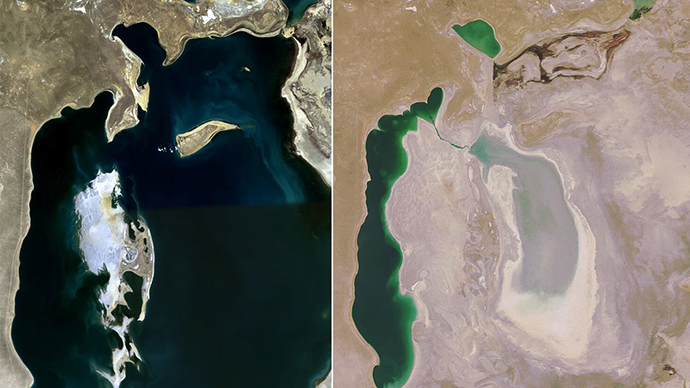 Once the fourth-biggest lake in the world, the eastern basin of the Aral Sea in central Asia is now completely dry. It is the result of a Soviet-era project to divert rivers for agriculture and a lack of rainfall at its source.
"This is the first time the eastern basin has completely dried in modern times," Philip Micklin, an Aral Sea expert from Western Michigan University told NASA's Earth Observatory, which captured fresh satellite images of the lake. "And it is likely the first time it has completely dried in 600 years, since Medieval desiccation [drying out] associated with diversion of Amu Darya to the Caspian Sea."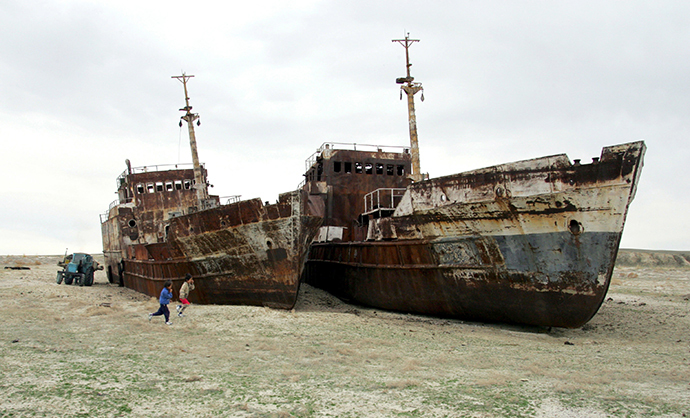 In a bid to drive up production of cotton in nearby steppes, Soviet engineers diverted the Amu Darya and the Syr Darya, the two rivers flowing into the lake, as part of massive irrigation projects for water-hungry crops in the 1950s and '60s.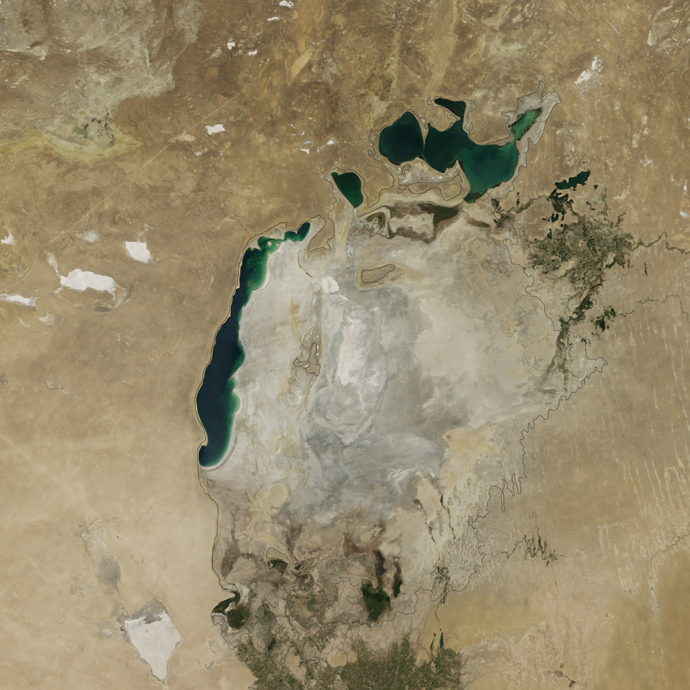 As a result, the bed of the lake – polluted by the chemicals used in crop-growing – has become exposed, while the water has turned increasingly salty, killing off the majority of wildlife, and decimating the fishing industry in the region.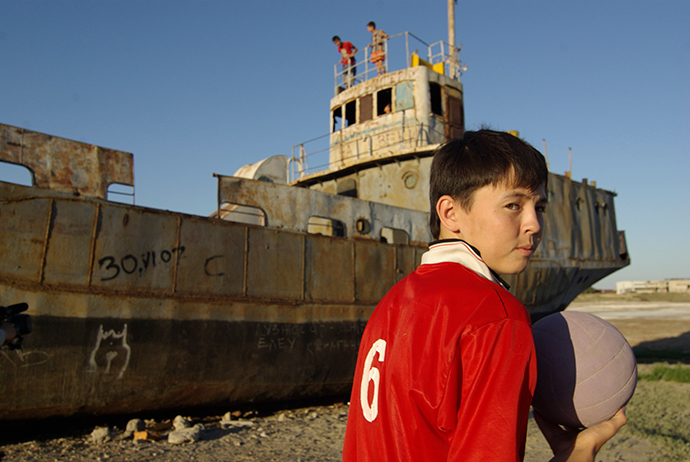 This particular retreat has been a consequence of poor rainfall in the Pamir Mountains that has exacerbated the shortfall of water flowing into the lake, which lies between Kazakhstan and Uzbekistan, but it could not have happened without the constant decline.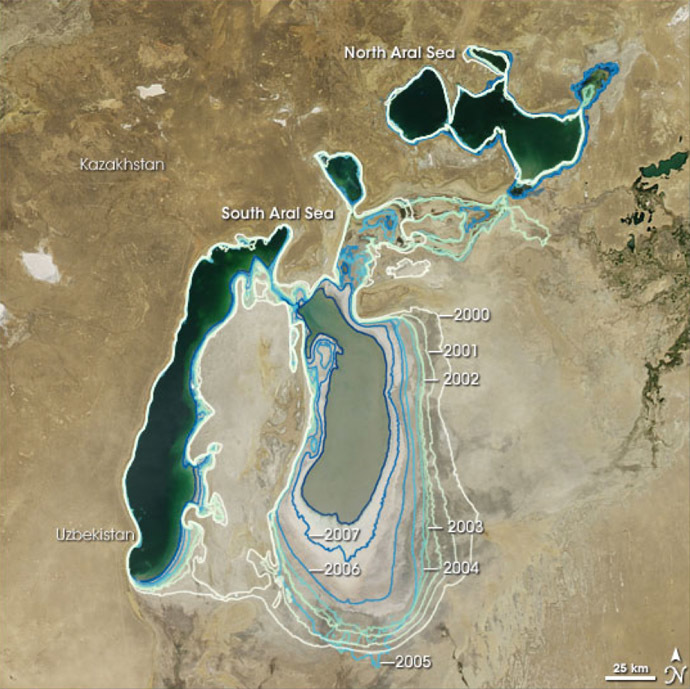 "This part of the Aral Sea is showing major year-to-year variations that are dependent on flow of Amu Darya. I would expect this pattern to continue for some time," said Micklin.
Soviet officials first admitted the impact of their project on the Aral Sea in the 1980s, but little can be done about it currently.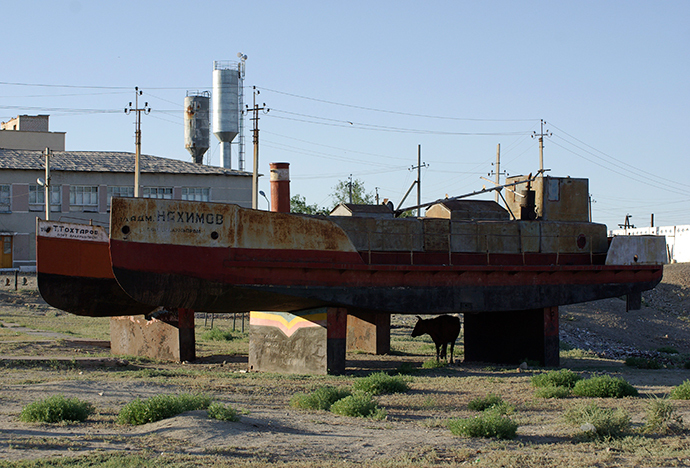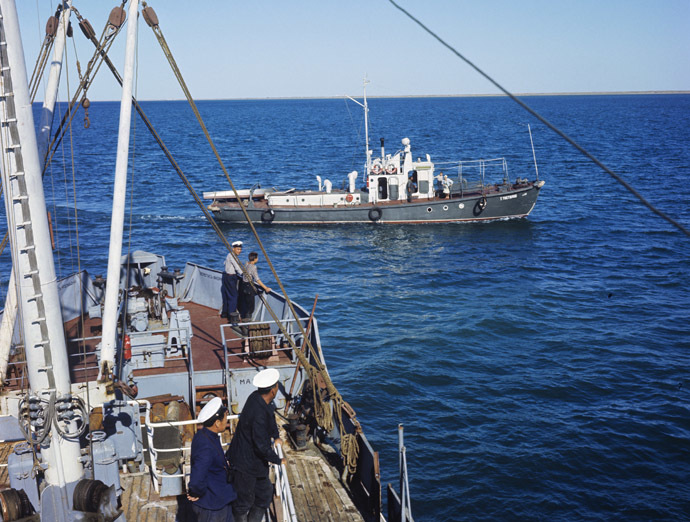 Around 60 million people live around the Aral Sea basin, most of them citizens of low-income Central Asian states. To restore the lake to its former size, flows would have to be increased fourfold, requiring $16 billion – a project the concerned sides can neither afford nor agree on.
A dam was built with World Bank funds in 2005 to filter water than now flows into the separate northern part of the lake, which has partially recovered, though the water mass is only a small fraction of its previous size.