Germany unable to fulfill 'some' NATO obligations – MoD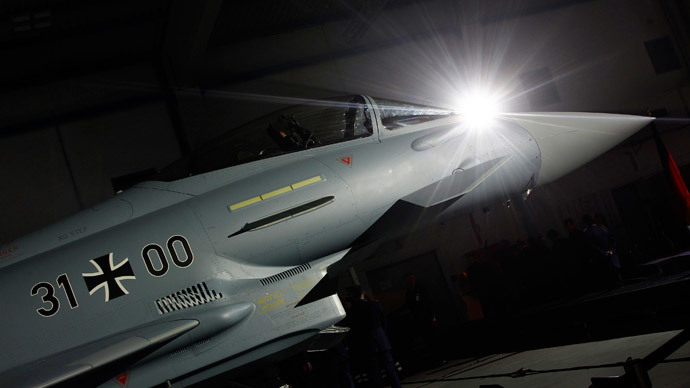 Berlin would not currently be able to keep its defense promises to its NATO allies, Germany's defense minister Ursula von der Leyen told Bild am Sonntag.
"With our airborne systems we are currently below the target figures announced one year ago, defining what we would want to make available to NATO within 180 days in the case of an emergency," von der Leyen stated.

On Saturday, German magazine "Der Spiegel" also reported that the fleet of 60 Eurofighters previously pledged could not currently be provided. On Friday, there had been an emergency meeting over the matter, reported Süddeutsche Zeitung.

At the moment, only 24 out of a total of 109 Eurofighters are ready for service, and 38 of 89 – less than half - of Tornado fighters could be utilized properly. In a war in the Baltic, the army would be overwhelmed.

Last Monday it also became known that the German navy only has three operational helicopters and on Saturday it emerged that a Tiger gunship helicopter had lost a weapons carrier during an exercise.

"From 2016 it will be necessary to increase the budget - by whatever amount of money is necessary to fulfill all our commitments," Christian Democrat defense expert Henning Otte told the "Welt am Sonntag."

The recent report prompted a heated debate in the Defense Committee as to the readiness of the German armed forces and its ability to provide international aid and respond to a crisis call.

On Friday the Defense Minister summoned all chiefs of forces.

After a discussion, they concluded that meetings were imperative and should take place more regularly in the future, with the next to be scheduled for 14 days' time.

It comes as Foreign Minister Frank-Walter Steinmeier told the UN General Assembly on Saturday that Berlin was ready to take on a greater international role.
You can share this story on social media: