On tap: Beer pipeline to be built under Belgium's historic Bruges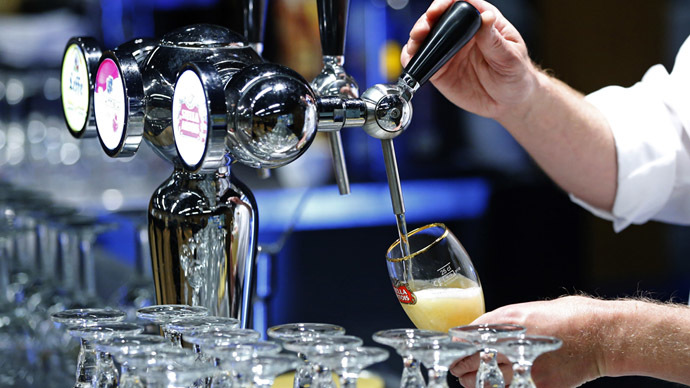 An underground pipeline carrying 5,700 liters of beer an hour will be built in Belgium's historic city of Bruges. A family-owned brewery will pump beer direct to a bottling plant in the suburbs to cut the number of trucks on ancient cobbled streets.
"The beer will take 10 to 15 minutes to reach the bottling plant. By using the pipeline we will keep hundreds of trucks out of the city center," Xavier Vanneste, CEO of De Halve Maan brewery, which initiated the project, told Belgium's Het Nieuwsbladsaid.
De Halve Maan, founded in 1854, is the only family brewery in the city. Its brewery is located in the historic center of Bruges, a UNESCO World Heritage Site. The center of Bruges has had a working brewery since 1564.
The pipeline will pump De Halve Maan's famous Brugse Zot beer to its bottling plant on the Waggelwater Industrial Estate on the edge of the city.
The pipe will replace all 500 trucks that were transporting the beer to the plant, reducing traffic in the city and preserving the city's cultural heritage.
"This is unique in the brewing industry, with the exception of one German brewery that has installed a similar system," said Vanneste.
He says that the idea of a beer pipeline was born out of "environmental and quality of life concerns, not economic ones."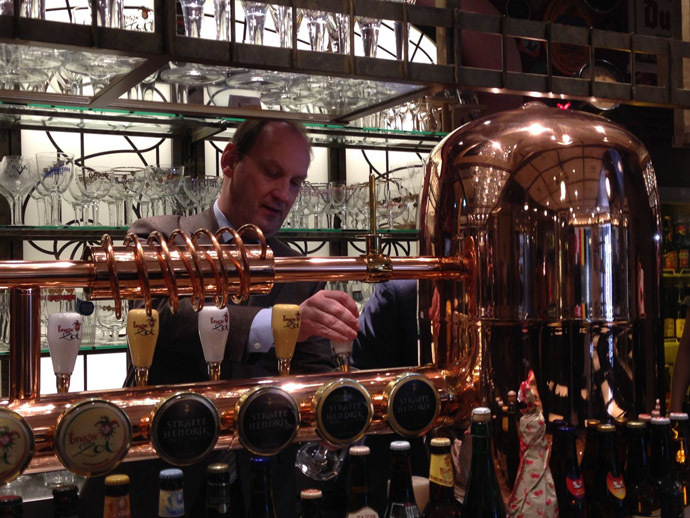 The plan for the beer pipeline has been approved by Bruges city council, but the start of construction is yet to be announced.
De Halve Maan will cover all the costs of the project, using the latest computer-guided drilling technology, and the pipe will be made of high-quality polyethylene.
According to Bruges' Alderman for Spatial Planning, Franky Demon, the project will be "a win-win situation for everyone."
"In time, this innovative investment plan would reduce the amount of transport by heavy goods vehicles by 85 percent," he said, adding that the city "always wanted to keep the beer brewed at the historic site," even after the bottling was moved out of town in 2010.
Bruges' beer pipeline comes after a handful of recent similar projects elsewhere in Europe. Germany built a 5-kilometer beer pipeline to the Veltins-Arena, a major football stadium in the city of Gelsenkirchen in 2013, and there is a Thor Beer pipeline in the city of Randers, Denmark.