​Magnetic fire: Wireless charger powers up devices at distance
Published time: 26 Sep, 2014 07:00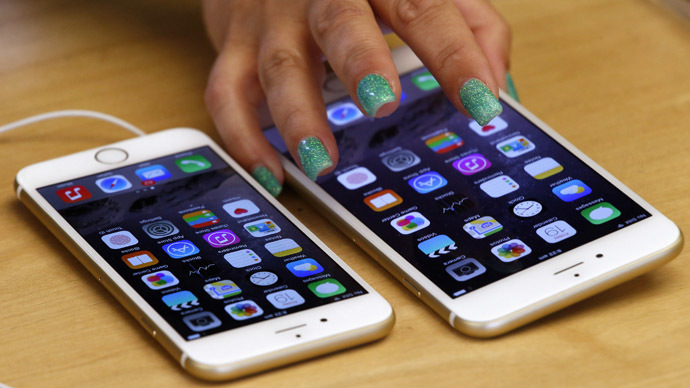 The wireless charging technology race is in full swing – a new device developed by MIT is said to charge phones distantly, while you're sitting at your desk with the phone in your pocket. And no, there are no pads.
Magnetic MIMO was developed by a team of scientists of the Massachusetts Institute of Technology (MIT) in the US. It locates a phone from a distance of about 40 cm and fires a targeted magnetic field to charge it – anytime you come back to your place.
In just under five hours, at a distance of 30 cm a prototype of the device can charge an iPhone 4s battery from zero to full, which is about twice as long as it takes to charge it in a way we're all used to. What is more, it is of no importance whether the mobile phone is in the pocket or on the table or even whether its position is stationary or not.
"In our vision we wanted to have people's phone charge the minute they are sitting next to their desk: they go to a meeting, they come back, the phone starts charging again," the MIT team leader Dina Katabi told New Scientist.
MagMIMO uses the same technology as cutting-edge Wi-Fi routers – they can detect a gadget connecting to them and boost the signal in its direction. But instead of radio waves it uses magnetic fields, whose advantage is that they do not have a heating effect on human tissue.
When a phone disrupts the field generated by an array of wire coils, the charger senses it. The focus on the phone is achieved by creating a slightly different field with each coil, and as magnetic fields tend to reinforce each other, the summarized field that reaches the phone is maximized.
"MagMIMO consumes as much power as existing solutions, yet it can charge a phone remotely without being removed from the user's pocket," the team wrote in a paper presented this September at the International Conference on Mobile Computing and Networking in Maui, Hawaii.
Although it is not a first wireless charger to hit the market, MagMIMO stands out because there is no requirement of proximity to the device. An outdated example – yet revealed just a few days ago – Qimini Deuce: it looks like a slim plate you have to put your phone onto. "With charging pads you have to remember to take your phone out of your pocket and place it on the pad, positioned in exactly the right way," said Katabi.
But it's only the beginning. Wireless power transfer can be used in electric car charges or medical implants. It is also a huge breakthrough for the industry of smaller gadgets, such as smart watches and headsets.
Technology analyst Ross Rubin at Reticle Research in New York City commented on the new device: "The dream is that we'd never have to worry about charging our gadgets again. Wireless power would be like Wi-Fi, in just about every home and many public places too."