​Hamas and Fatah agree unity govt control of Gaza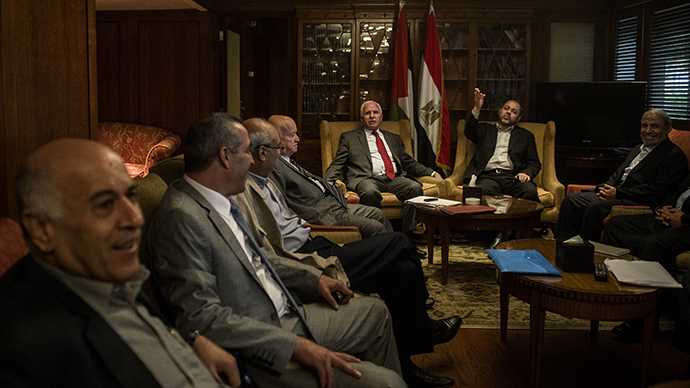 Hamas and Fatah have reached an agreement for the Palestinian unity government to take control of the Gaza Strip under the stewardship of President Mahmoud Abbas. The understanding came after two days of talks in the Egyptian capital, Cairo.
The deal between the two leading Palestinian parties was confirmed by senior Hamas official Mousa Abu Marzouk and Fatah's head of delegation, Azam al-Ahmad, on Thursday. The unity government will take over civil administration in Gaza from Hamas, which has controlled the enclave since 2007.
The Palestinian national unity government was set up in June, but it had previously never been fully implemented following a dispute between Fatah and Hamas over the Palestinian Authority's non-payment of salaries to Gaza's public sector workers. However, those disputes and disagreements have now been laid to rest.
"All civil servants will be paid by the unity government because they are all Palestinians and it is the government of all Palestinians," Reuters reported Ahmed as saying.
Earlier in September, Abbas lashed out at Hamas, saying they were running a "shadow government" in Gaza and that Fatah would "not accept the situation."
"They have 27 director-generals of ministries and they are running the Gaza Strip," said the Palestinian president. "The national consensus government can't do anything on the ground."
President Abbas also accused Hamas of carrying out mass executions of Palestinian youths living in the Gaza Strip, while Israel was bombing the area. The Jerusalem Post reported that Hamas killed 120 youths.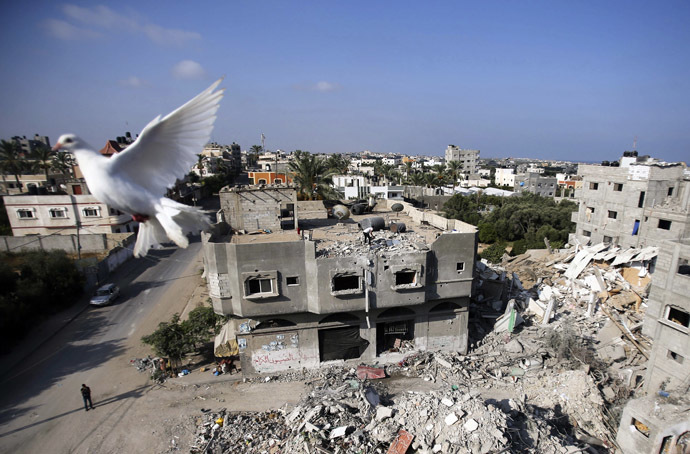 "More than 120 youths were killed [by Hamas] because they did not abide by the house arrest imposed on them," Abbas said. "This is in addition to the extra-judicial execution of 30-40 people during the Israeli assault."
Hamas has hit back at Abbas' allegations, saying they were "baseless" and accused Abbas's Palestinian Authority, headquartered in Ramallah, of not paying its 45,000 employees in Gaza.
The unity deal sought to end years of bitter and sometimes bloody rivalry between the Islamist Hamas movement and its Fatah rivals, who dominate the West Bank-based Palestinian Authority.
However, the thaw in relations between Fatah and Hamas could lead to a straining of relations between Israel and President Abbas's faction, who have enjoyed a much better relationship with Tel Aviv in comparison to Hamas.
Speaking at when the unity government was agreed between the two Palestinian factions, Israeli President Benjamin Netanyahu said, "We won't accept the continuation of the situation with Hamas as it is now and in this shape," he said. "There must be one authority and one regime."
"Instead of choosing peace, Abu Mazen [Mahmoud Abbas] made a deal with a murderous terror organization that calls for the destruction of Israel," Netanyahu added, according to The Times of Israel.
Hamas enjoyed a wave of support during and following Israel's 50-day bloody military onslaught in the Gaza Strip, which left more than 2,000 Palestinians dead.
You can share this story on social media: