Clashes between Hamas and Fatah lead to cancellation of unity talks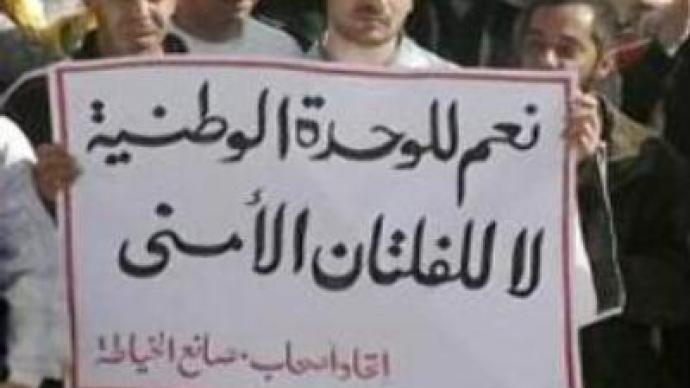 Tensions remain high in Gaza City on the third day of fighting between Hamas, the Palestinian Islamist organisation, and Fatah, the Palestinian National Liberation Movement. Hopes of forming a National Unity Government are fading.
Two men were shot dead near the Islamic University, and Hamas gunmen fired mortars on a Fatah security compound.Thursday's car bomb attack on a Hamas official sparked a chain reaction of revenge killings.Sixteen people were killed on Friday. That was the highest death toll in internal Palestinian fighting since Hamas rose to power a year ago, prompting the cancellation of talks aimed at forming a National Unity government.On Saturday, the security forces and police were on high alert across the territory.The violence has shocked the people of Gaza. Moreover, trouble has now spread to the West Bank, a landlocked Israeli administered territory, where an attack on a Hamas leader Friday night led to violent demonstrations.Meanwhile, leaders from both sides plead for calm. However, both accuse the other of breaking the truce.One year after coming to power, Hamas remains defiant in its refusal to recognise the state of Israel, offering instead a ten year truce, but Israel is not interested.The U.S.- led boycott of funding to the Palestinian authority, imposed because of Hamas's stance on Israel and its renounce violence, means they are struggling to pay over 165,000 Palestinian civil servants.Much of the money re-routed to Palestinian President, Mahmoud Abbas, will be spent on strengthening the Palestinian Security Services in the hope of restoring and maintaining order.However, hopes of forming a National Unity Government, moderate enough to end the sanctions, seem to be fading.The rising death toll means the latest round of talks has been called off, and President Abbas has put a three week deadline on finding an agreement, before he enforces fresh elections, something Hamas says it would see as a coup.
You can share this story on social media: