DHL deploys 'parcelcopter' drone for drug deliveries to remote German island (PHOTOS)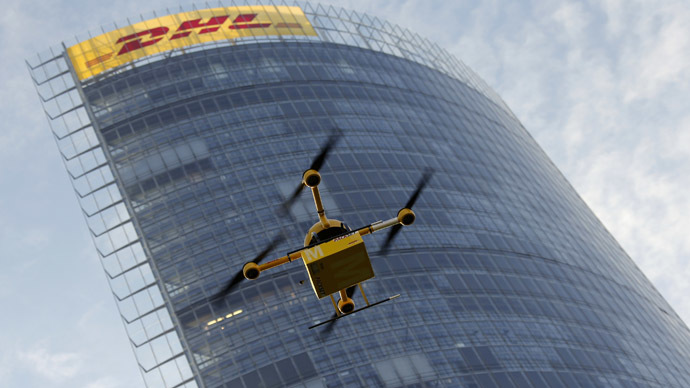 A 'parcelcopter' drone operated by DHL will be used to deliver pharmaceuticals to a small German island in what the company says to be the first in Europe commercial delivery of goods via unmanned aircraft.
DHL's Paketkopter 2.0 will be flying to the island of Juist to deliver medicines to a population of fewer than 2,000 from the Seehund Pharmacy located on the mainland at Norddeich. The drone will fly at an altitude of 50 meters over the span of 12 kilometers each way without any control by a human pilot.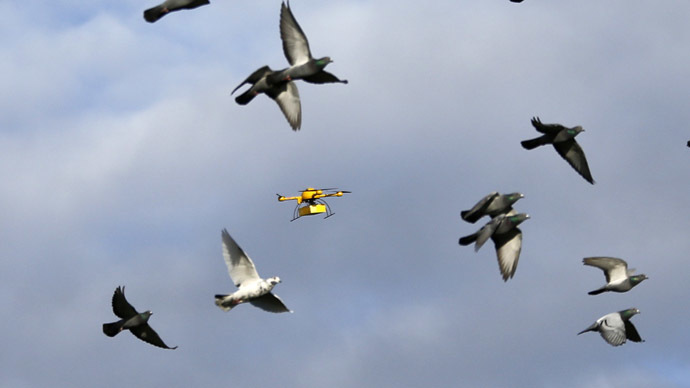 "Our DHL Paketkopter 2.0 is one of the safest and most reliable flight systems in its class," Jurgen Gerdes, director of post, eCommerce and parcels at Germany's Deutsche Post, told the Local. "This is the first time an unmanned drone will do a transport job in the real world out of sight of a pilot."
Each flight is to be supervised by a mobile control station after the German Transport Ministry and German Flight Safety designed a special restricted air corridor below 50 meters to ensure that drones do not collide with other aircraft. The drone will also not fly over any houses, a DHL spokeswoman told Reuters, refuting critic's concerns over potential privacy breaches.
DHL began testing the drone in December 2013 in partnership with RWTH Aachen University and Microdrones GmbH. The four rotor drone weighting around 5 kg can fly at speeds of up to 65 km an hour and can carry loads of up to 1.2 kg.
Deutsche Post said it currently has no plans to introduce drone deliveries elsewhere in the country for ordinary mail, but if the trial is successful such drones could be used for similar services in other remote areas or in emergencies.