Juice Rap News: The Singularity (ft. Ray Kurzweil & Alex Jones)
​Today we travel into the pure world of sci-fi to investigate the much vaunted, mysterious potential future event known as 'The Singularity'.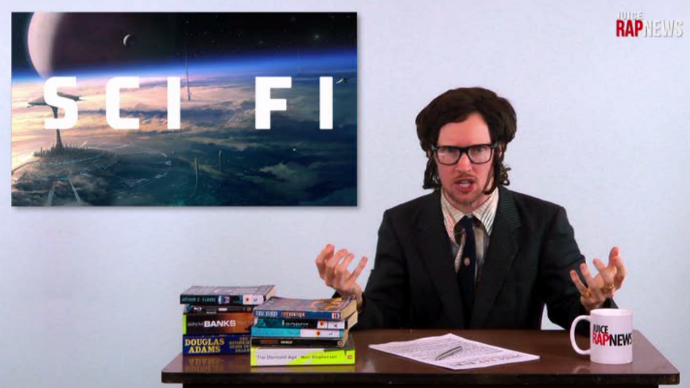 What will a machine consciousness mean for humanity? What are the ethical, political, military and philosophical implications of strong A.I.? And what would an AI sound like when spitting rhymes over a dope beat?
Written & created by Giordano Nanni & Hugo Farrant in a suburban backyard home studio in Melbourne, Australia, on Wurundjeri Land.
You can share this story on social media: