Juice News Mocks 'The News' (ft. Russell Brand, Pussy Quiet and even Max Keiser)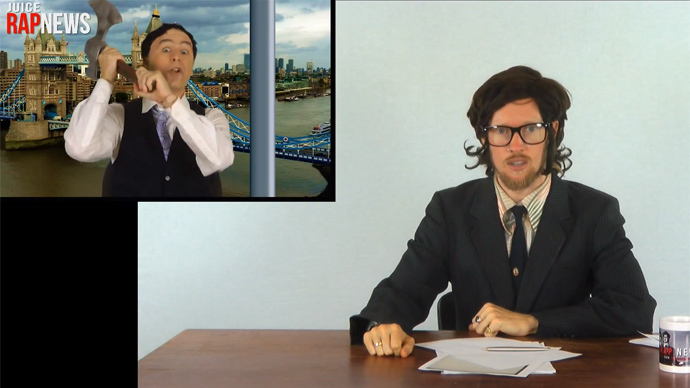 Juice News, the most irreverent (and rhythmic) news show on the internet returns for a new series on RT, and no one is off-limits for Robert Foster's scattergun satire.
As he surveys those who want to make a difference in 2014, he homes in on crypto-currency firebrands, stand-up comedians turned moral compasses, conspiracy theorists and warmongering officials – and promises all will get their chance to state their case through the year.
Meanwhile, moonlighting as a global geopolitical weatherman is esteemed Rhode Island wordsmith Sage Francis.
You can share this story on social media: