Russia warns US-led coalition: Those who carry out strikes in Syria face blowback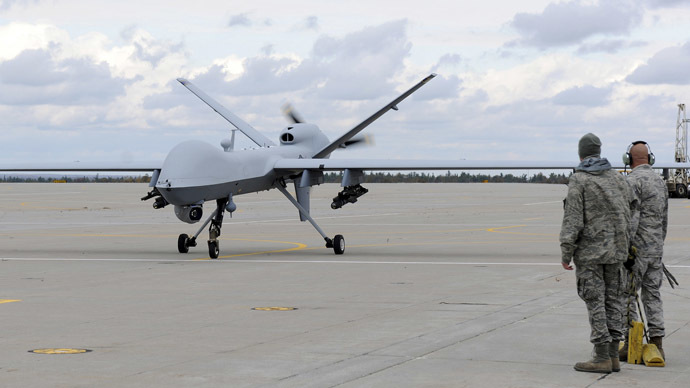 The Russian Foreign Ministry has said that those countries initiating one-sided military scenarios take international legal responsibility for their consequences. It comes as the US-led coalition begins its anti-ISIS strikes in Syria.
"Attempts to achieve one's own geopolitical goals in violation of the sovereignty of countries in the region only exacerbate tensions and further destabilize the situation," the statement said.
The launch of the US-led operation against the jihadist movement Islamic State (formerly known as ISIS or ISIL) has seen strikes targeting training camps, headquarters and weapons supplies in northern and eastern Syria. However, eight civilians have been killed in the strikes since the start of the attack, three of them children. At least 30 militants have also been declared dead.
Syria, in its turn, said in a statement that it's prepared to cooperate with any international anti-terrorism effort. The country won't stop the fight with IS extremists, the Syrian Foreign Ministry said.
The statement from Damascus also said "the concurrence of actions between Syria and Iraq remains at the highest level."
However, Russia stated that "any such [military] action can be carried out only in accordance with international law. That implies not a formal, one-sided 'notification' of airstrikes but the presence of explicit consent from the government of Syria or the approval of a corresponding UN Security Council decision."
The airstrikes come a day ahead of the UN General Assembly, with the IS advance being one of the issues in the spotlight.
In the meantime, NATO has said it wasn't participating in the US-led attacks Tuesday.
"There is no NATO involvement," a representative for the military alliance said in response to a question from Reuters.
The IS has already said that it will retaliate against the airstrikes.
You can share this story on social media: