China's Xi Jinping demands Army should be ready 'to win regional war'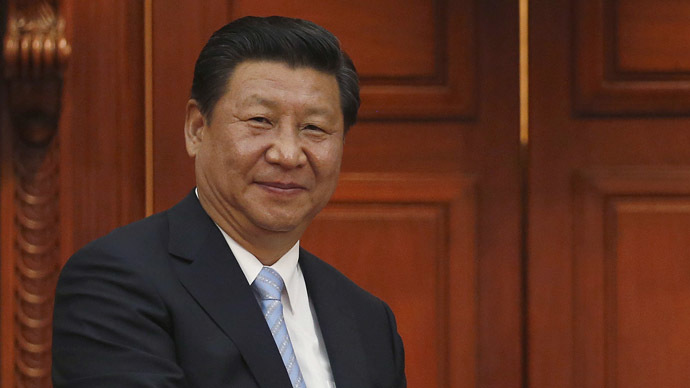 Chinese President Xi Jinping is reportedly reshuffling the country's top brass and calling on Beijing's army chiefs to improve troops' combat readiness so that they are able to "win a regional war."
"The headquarters of all PLA (People's Liberation Army) forces should improve their combat readiness and sharpen their ability to win a regional war in the age of information technology," Xi said at a meeting with the country's military elite, China's official Xinhua news agency reported.

In an attempt to speed up the army's reform, Xi is promoting two People's Liberation Army (PLA) generals close to him, the South China Morning Post reported Monday.

The move might help him achieve greater loyalty within the military forces, something he has also demanded from army chiefs.

"The headquarters of PLA forces must have absolute loyalty and firm faith in the Communist Party of China, guarantee a smooth chain of command and make sure all decisions from the central leadership are fully implemented," Xi said.

The call for loyalty and combat readiness comes as China's border confrontation with India escalates. Chinese troops have several times crossed the so called Line of Actual Control (LAC) – a demarcation line between Indian and Chinese territory – in the Ladakh region over the last week. The standoff has prompted questions about whether the Chinese army at the border was following instructions from Beijing or acting on its own.

On Monday, the press office for China's Defense Ministry dismissed the confrontation as a by-product of a longstanding misunderstanding over where the border between the two countries should lie.

"The China-India boundary dispute is an issue left over from history," the military's statement said. "The boundary between the two countries has not been demarcated until now and there are differing perceptions with regards to the line of actual control (LAC)."
You can share this story on social media: