Sarkozy announces return to French political sphere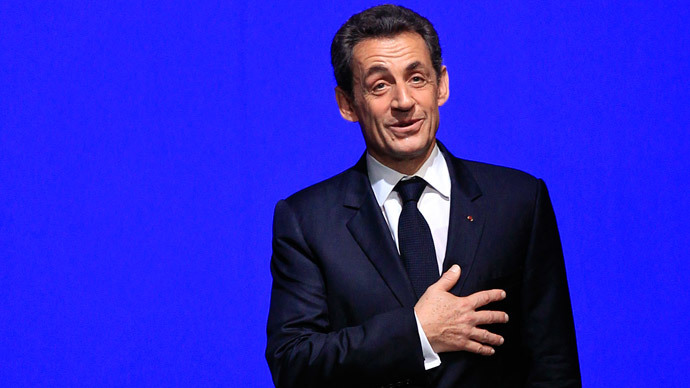 Former French president, Nicolas Sarkozy, has announced his return to the country's political arena after being beaten by current president Francois Hollande in 2012.
Sarkozy made the announcement on his Facebook page and he is now likely to run as the candidate for the center-right aligned Union for a Popular Movement (UMP), which could put him in line for another presidential bid.
"I am a candidate for the presidency of my political family," he wrote. "I propose a complete transformation so as to create within three months the conditions for a vast new movement that will address itself to all French people irrespective of partisanship."
The UMP is renowned for its fragmentation and internal divisions following election defeat. The next presidential election will take place in 2017.
Hollande defeated Sarkozy in the polls in 2012, before which Sarkozy stated that if he lost it would mean "nobody will hear of me again."
The announcement gives a conclusive answer to nearly two years of speculation regarding his potential political comeback.
However, Sarkozy is still facing a string of legal troubles which need to be resolved. He was subjected to a formal corruption investigation in July. His communications were tapped by police following separate allegations that he had received up to 50 million euros from the late Libyan dictator Muammar Gaddafi.
Sarkozy stood accused of using his position to obtain inside information on legal proceedings against him – claims which he denied.
Sarkozy is expected to formulate a three-point plan to secure his political comeback. Following the initial announcement, Sarkozy may put out several articles in regional press, followed by a television appearance, reported the Guardian.
"His biggest preoccupation today is the state of the country and what our compatriots are going through," French politician and analyst, Brice Hortefeux, told the newspaper.
Sarkozy wrote that he utilized his time away from politics by talking to ordinary French people.
"I have seen the rise, like an unstoppable tide, of disarray, rejection and anger ... Among many French people, I saw the temptation to no longer believe in anyone or anything," he said.
"This absence of all hope, so peculiar to France, now forces us to completely reinvent ourselves."
Sarkozy may well be in with a second chance; Hollande has hit record-low approval ratings this year, plummeting to 13 percent in August.
Nonetheless, Hollande has vowed to serve out the rest of his term.
"I was elected for five years by the French people. I am half way through my mandate," he told a press conference shortly after the results were published.
You can share this story on social media: