Stark warning: WHO says Ebola epidemic out of control, death toll over 2,400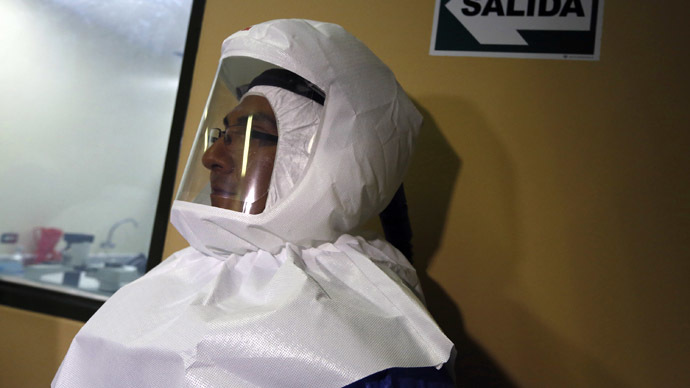 ​West Africa's explosion of Ebola cases is outpacing the ability of healthcare workers to manage the situation, the World Health Organization (WHO) said, as more countries have stepped up to the plate to lend their assistance.
WHO director general Margaret Chan said the depth of the Ebola crisis, concentrated on the countries of Guinea, Liberia and Sierra Leone, now required more international assistance.
"The Ebola outbreak that is ravaging parts of West Africa is the largest and most complex and most severe in the almost four-decade history of this disease," she told a news conference in Geneva.
The death toll from the deadly virus, for which there is no known cure, surged to more than 2,400 people out of 4,784 cases. Meanwhile, Chan said the current death toll figures were most certainly "an underestimate."
WHO previously warned there could be as many as 20,000 cases in the region before the outbreak is brought under control.
This has placed a tremendous burden on health officials and facilities, which are not equipped to handle such an emergency.
"The number of new patients is moving far faster than the capacity to manage them. We need to surge at least three to four times to catch up with the outbreaks," Chan said, reiterating her request for immediate international aid.
"The thing we need most is people," she said. "The right people, the right specialists, and specialists who are appropriately trained and know how to keep themselves safe."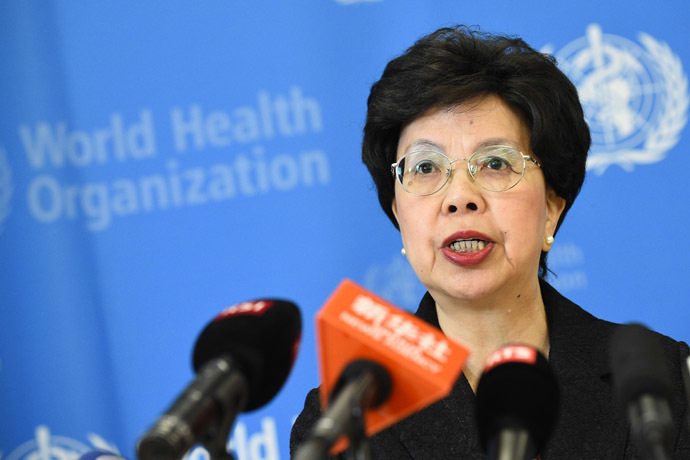 Healthcare workers have been particularly vulnerable to the deadly disease, which spreads through body fluids.
Some countries have already committed doctors and equipment to battling Ebola.
Earlier this month, Swiss Humanitarian Aid, following a request by Liberian officials, delivered 14 tons of medical supplies, including "31,000 bottles of hand disinfectant, 300,000 protective gloves, 100,000 masks, 200 body bags, 6,840 intravenous drips and 3,000 rehydration solutions," the Local newspaper in Switzerland reported.
In addition to that emergency aid, Switzerland on Friday pledged 2 million Swiss francs in aid to be used to support Médecins sans Frontières Switzerland (MSF) and the World Food Programme (WFP), the government said in a statement Friday.
Meanwhile, Cuba announced it would be sending 165 doctors and nurses – the largest number of foreign personnel to be committed to date.
Chan urged other countries to lend their assistance.
"We still need about 500 to 600 doctors coming from abroad and at least 1,000 or more health care workers," she emphasized, while saying that supplies are running desperately low on "almost everything."

"Today there is not one single bed available for the treatment of an Ebola patient in the entire country of Liberia," she said.
You can share this story on social media: