Ukraine's security service raids independent Kiev newspaper after report on SBU chief's family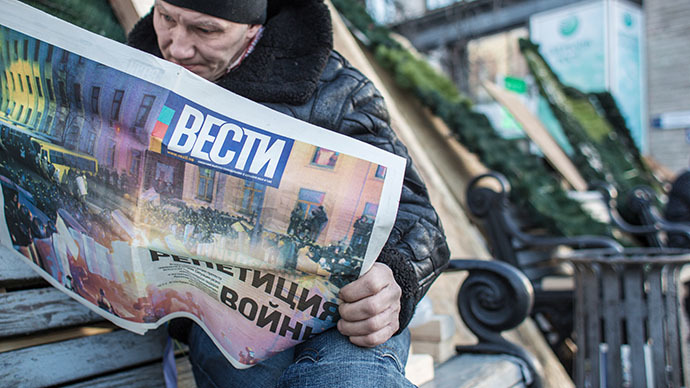 The Ukrainian Security Service (SBU) has raided the office of a Kiev-based online newspaper and seized its servers, downing its website. The tabloid's editor-in-chief says the raid was after a report on the SBU chief's family in the US.
"Today at 11am people who introduced themselves as SBU broke into the office of Vesti [News] newspaper," editor-in-chief Igor Guzhva said on his Facebook page. "Journalist are not being let into their office. Those who were already inside at the moment of the raid are being kept in the building and are not allowed to use cell phones."
On its official Twitter account, Vesti.ua said that its staff were being held in a "hot corridor" and also barricaded with chairs. Only one woman managed to escape. "She begged," the newspaper said.
Сами силовики отправились подышать свежим воздухом на балкон и покурить. Автоматы и балаклавы - на месте pic.twitter.com/gmANEP9JBn

— Газета Вести (@vesti) September 11, 2014
According to Guzhva, servers have been seized and the website has been put out of action. Guzhva said IT specialists have been trying to transfer all information to another server. However, Vesti.ua remained offline at the time of publication.
The SBU also has taken away all the newspaper's documents, including employees' work contracts.
The newspaper's management said they don't know what the reason for the raid was, but Guzha suggested that the move could have been linked to "two facts."
"First of all, two days ago our newspaper issued a report about the head of SBU [Valentin] Nalivaichenko's daughter, who rents an apartment in a prestigious neighborhood in New York. Second, this is the second raid on our newspaper in the past six months and again – during a presidential campaign," Guzhva wrote.
According to the Vesti report suspected to be the reason for the raid, Nalivaichenko's daughter is registered as a resident in a prestigious apartment building on Fifth Avenue, in New York City. Reporters claim that the New York telephone directory lists her exact address and phone number.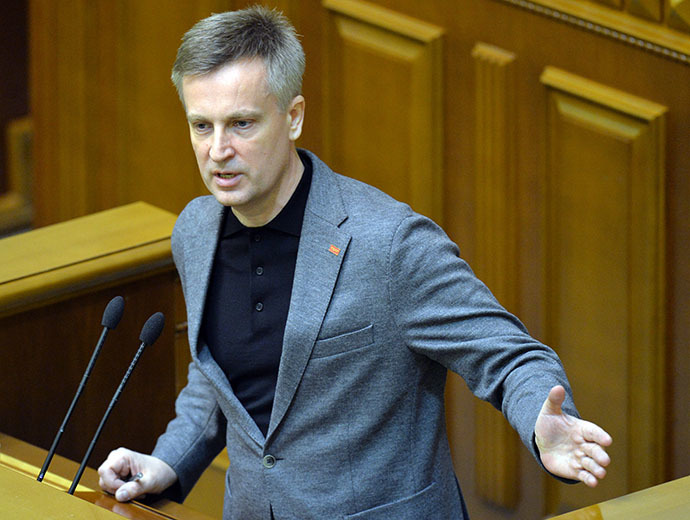 The report says that Olga Nalivaichenko, 25, studies and works in the US, despite claims by her father that she is in Ukraine.
The report noted that Nalivaichenko has tended to not reveal much about his private life and that his relatives have never been seen in public.
However, reporters managed to find Olga Nalivaichenko's resume on the LinkedIn business network.
According to the information Olga Nalivaichenko shared, she graduated from the Kiev Institute of International Relations (KIMO) in 2010. She then got her Master's at George Washington University in Washington DC, and continued her education at the Stockholm University faculty of law in Sweden.
She has also interned at a number of courts and law companies worldwide, Vesti reported.
Guzhva has accused Ukrainian law enforcement officers and "paramilitaries" of "trying to prevent Vesti from carrying its work and to arrange a [show of force against] the paper for its independent stance."
Guzhva recalled the previous raid on Vesti in July, saying that the investigation of that raid has been halted.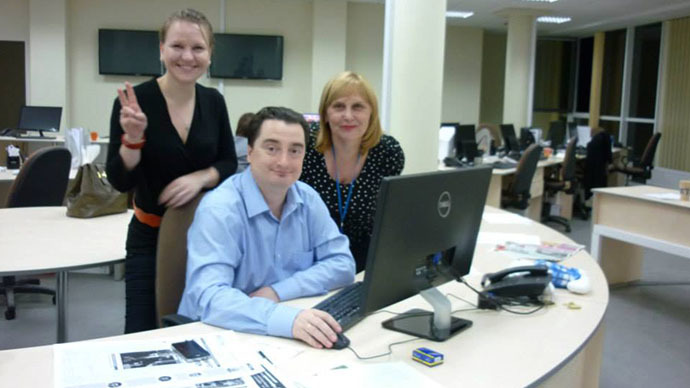 Russian Foreign Ministry has slammed the raid, calling it "another step by Kiev towards banning disagreeable mass media." The ministry also reiterated that 15 Russian TV channels have been affected by Kiev's media crackdown, as they are now banned in Ukraine.