ISS trio back on Earth: Soyuz successfully lands in Kazakhstan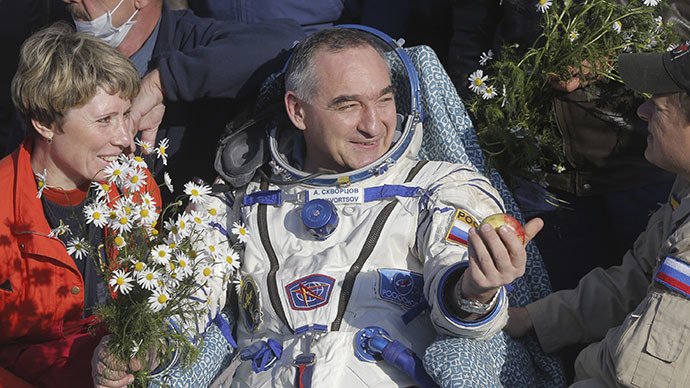 The Russian-piloted spaceship Soyuz TMA-12M has successfully brought back the ISS crew of Russian cosmonauts Alexander Skvortsov and Oleg Artyomyev and NASA astronaut Steven Swanson following a six-month stay on the orbital outpost.
"The capsule landed in the planned landing area, about 148 km south-east of the Kazakh town of Dzhezkazgan," the Russian Flight Control Center reported.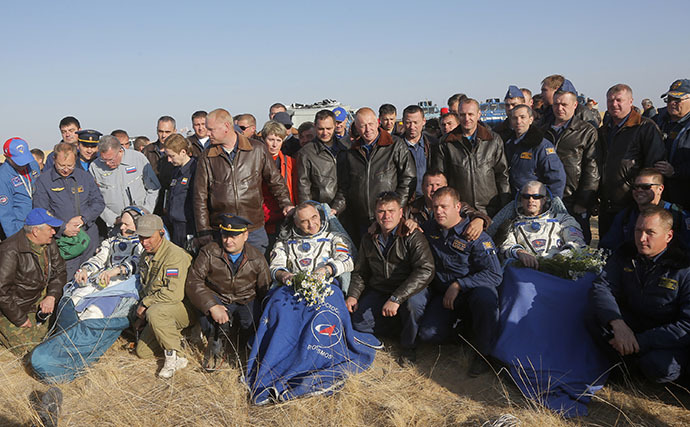 The entrance into the Earth's atmosphere over Kazakhstan occurred at about 01:30 GMT, on an altitude of about 350 kilometers above the Earth's surface, when the spaceship's engines began the braking.
Swanson, who commanded 40th expedition, turned over leadership of Soyuz capsule to cosmonaut Maxim Suraev prior to departure.
"We've accomplished a lot, we've had a lot of fun," said Swanson. "We did lots of cargo. We did lots of science. We actually set the record for number of hours of science in a week."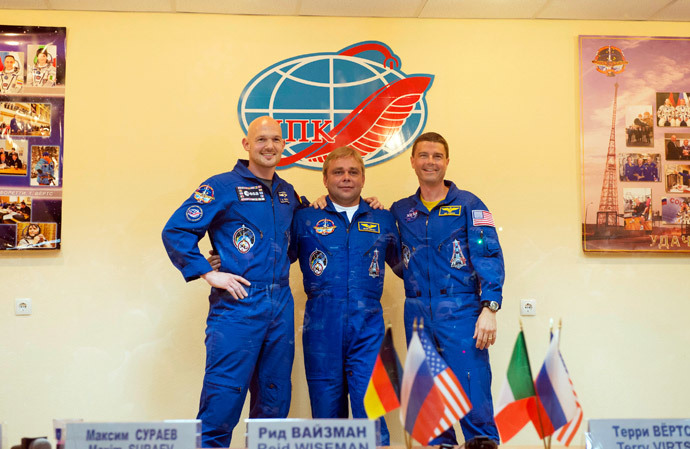 "I promise that me personally and our crew, we're going to do our best to continue this great work, what (you) guys did and we together did already," said Suraev.
Russian cosmonaut Maksim Surayev, US astronaut Reid Wiseman and European Space Agency astronaut Alexander Gerst will continue their work at International Space Station (ISS) until the arrival of three new crew members.
Russian cosmonauts Alexander Samokutyaev and Elena Serova, as well as NASA astronaut Barry Wilmore, are scheduled to launch from Baikonur, Kazakhstan on September 26.