​Germans want more independence from US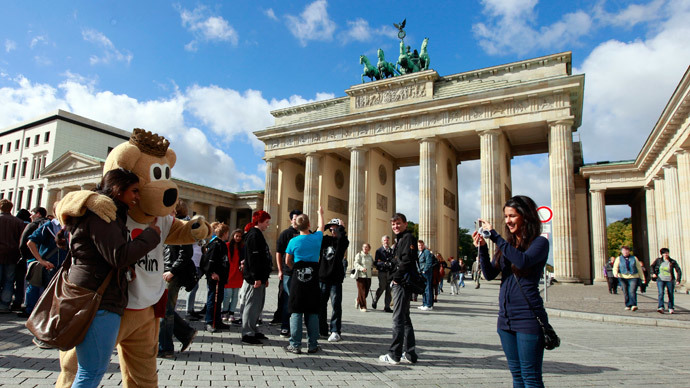 The majority of German citizens, for the first time in history, insist on less dependence on the United States in terms of their national security and diplomacy, according to a major survey released by the German Marshall Fund think-tank.
The study published on Wednesday shows that most Germans want their country to take a more independent position from the United States, especially on issues as vital as national security and sovereign diplomacy.
A majority of 57 percent of German respondents opted for a more independent approach, according to the Transatlantic Trends survey, which is up from only 40 percent back in 2013. What is even more interesting is that just 19 percent of Germans say they want to have a closer relationship with the United States – compared to 34 percent of Americans who wanted their country to get cosier with Germany.
In Europe as a whole, 50 percent of respondents opted for a more independent security relationship with the United States, which is up eight percent from last year.
"The turbulence in transatlantic relations over the past year is mirrored in this year's Transatlantic Trends data," says GMF President Karen Donfried, adding that the crises in the Middle East and Ukraine "underscore the importance of strengthened transatlantic cooperation."
The US and Germany have been at odds in a spying row ever since Edward Snowden's National Security Agency revelations in June 2013. In October, it was revealed the NSA had been spying on German Chancellor Angela Merkel's calls since 2002. A German parliamentary committee has since been holding hearings on the NSA's spying activities in Germany.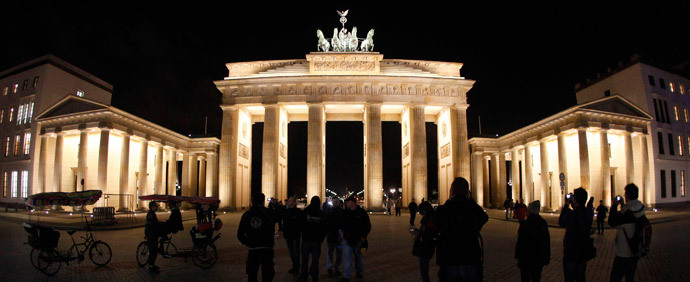 Another spying scandal that took place in July this year escalated the growing political tension between the two states. It happened when two US agents were unmasked, suspected of acting as double agents within the German state security apparatus, and passing secrets to US intelligence contacts. One of them, a 31-year-old, reportedly contacted the US embassy and offered 'cooperation,' after which he leaked hundreds of secret documents in exchange for cash payments. In response to the espionage scandal, Germany promptly expelled the Berlin CIA chief.
German government officials readily acknowledge that anti-Americanism – fueled by these revelations of NSA'a spying activities in Europe – plays a significant role in how the public perceives the Ukraine crisis and has bred reluctance among many Germans to side with the US.
The favorability of the United States in Germany has dropped from 68 percent in 2013 to 58 percent this year. However, at the same time 70 percent of respondents are viewing Russia unfavorably.
Meanwhile, a little more than half of EU respondents – with 1,000 adults questioned in each country from June 2 to June 26 this year – said it was desirable that the United States exert strong leadership in world affairs, almost unchanged from 2013. In Germany, however, a positive opinion of US President Barack Obama's international policies dropped by 20 percentage points to 56 percent, with 38 percent of respondents disagreeing with them. The results back those of a survey in July which showed support for Obama had fallen in Germany.
You can share this story on social media: