​Japan to start reopening nuclear reactors under new safety regulations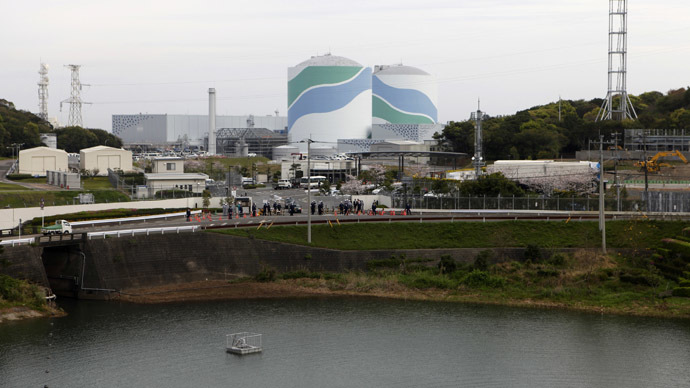 Japan's nuclear regulator gave the go-ahead to reopen some of the nation's nuclear reactors, after nearly a year without nuclear energy. The restart of the industry will also result in the permanent closure of older plants.
The watchdog's decision-making panel approved the final version of the screening report, which included public feedback. On August 19 the Nuclear Regulation Authority (NRA) said that it received some 17,000 comments from the public on the draft version of the document.
The Kagoshima Prefecture plant will become the first to meet new safety regulations, which were introduced following the Fukushima power plant disaster of 2011. Presently, all of the country's 48 reactors are offline, prevented from reopening because of safety concerns. The safety hurdles associated with old reactors are also more demanding than with newer power stations.
In fact, as many as two-thirds of the reactors may never open again, according to a Reuters analysis. And the government is pressing the NRA to take a tough stance with the new framework, set out in July of last year.
Although older reactors can get a 20-year extension of life, this will now accompany a very rigorous screening process. Reactors older than 40 years pretty much all face decommissioning.
While the NRA gave the green light, the upcoming Wednesday reopening of the two-reactor Sendai plant in southwestern Japan still needs the approval of the local government and experts say the actual start of operation may not happen until December, as the plant's operator, Kyushu Electric, must still wade through a lot of paperwork to comply with the NRA's regulations.
"For myself, I would like to proceed with the smooth decommissioning [of some plants] and at the same time the restart of nuclear power stations certified as safe," Yuko Obuchi, the minister for economy, trade and industry said last week. Obuchi is tasked with overseeing Japan's nuclear industry.
The strategy of the pro-nuclear government of Prime Minister Shinzo Abe seems to be to "send a signal to the people of Japan that they are listening and taking into account the lessons of Fukushima," prominent critic of nuclear power Arnie Gundersen, director of Fairewinds Energy Eucation, told Reuters via email.
"But it also reflects the challenge faced by utilities in finding the funds to bring older reactors to a standard that can pass NRA approval," he added.
The Abe government is eager to return to this method of power generation amid a rise in fossil fuel costs from thermal power, which functioned as a substitute.
It also wants to reduce Japan's reliance on imported fuel, which is also expensive.
The country has been without nuclear power for almost a year now. It's the first time since 1966, the year the first commercial nuclear power reactor began operation.
You can share this story on social media: