​Spies off line: New gadget to stop unwanted drone, Google Glass snooping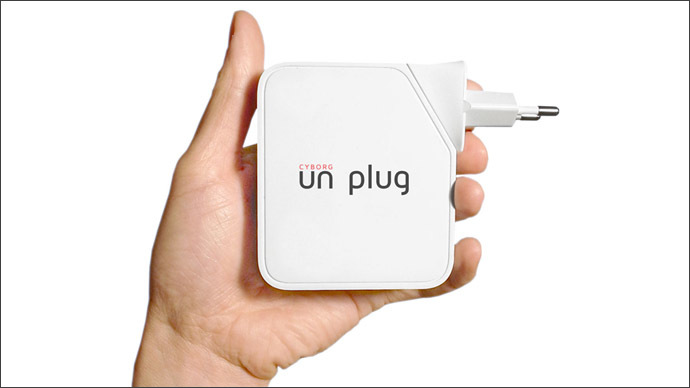 A new surveillance device has been developed that has the potential to stop drones and Google Glass wearers from hacking into one's Wi-Fi network. Cyborg Unplug works by sending de-authentication signals to unwanted monitoring or spying devices.
The device is the size of a computer adaptor, so it can be transported anywhere and can be plugged into any mains socket. Once the Cyborg Unplug detects an unwanted appliance, it alerts the owner of the Wi-Fi network with a flashing light, or a sound through speakers, while it can also send a text message to the user's cell phone.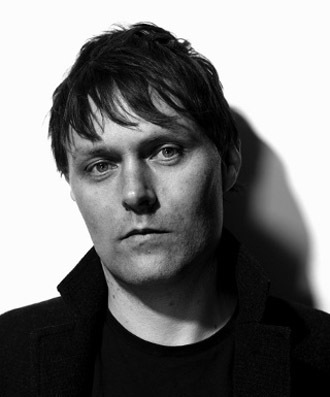 The product, which was developed by programmer Julian Oliver, also kicks off devices trying to access the wireless network. He hopes he will begin taking orders for the device at the end of the month.
"Basically it's a wireless defense shield for your home or place of work," Oliver says. "The intent is to counter a growing and tangibly troubling emergence of wirelessly capable devices that are used and abused for surveillance and voyeurism," Wired.com reported him as saying.
Oliver, who lives in Berlin, came up with the idea in the summer, after a friend complained that someone who was wearing a Google Glass device had potentially uploaded content from an exhibition he had put on. He managed to detect how the device had accessed the Wi-Fi connection and wrote a free program about how to prevent this in the future.
Such was its popularity that he became inundated with requests from establishments as varied as сasinos to restaurants who were wondering how they could use his program. In the end he decided to develop a device himself, which could help secure their wireless networks from unwanted devices.
"The dominant enthusiasts were women," says Oliver. "They were concerned about guys at nightclubs taking a little bit home for later, or guys across from them on the train looking them up and down. Even if they didn't know if the device was recording, they felt threatened by its presence."
There are two devices being offered. A cheaper one just alerts the owner that their wireless network is being compromised through a flashing light. There is also a more developed model, which warns of intrusion through a flashing light, an audible noise through a computer's speaker and also a text message to the owner's mobile phone.
The product did not cost Oliver much to build and he was able to come across the parts relatively easily.
"It's just modified router hardware, but instead of allowing devices to get to the internet, it does precisely the opposite," he says.
The product also offers an "All Out Mode," which will disconnect any surveillance device within its vicinity. However, the company advises against this, stating, "Please note that this [All Out] mode may not be legal within your jurisdiction. We take no responsibility for the trouble you get yourself into if you choose to deploy your Cyborg Unplug in this mode."
The owner of a Cyborg Unplug can select the devices they choose to block, which will be automatically disconnected and will not disrupt any untargeted signals.
You can share this story on social media: