'Many thousands' of new Ebola cases expected in Liberia – WHO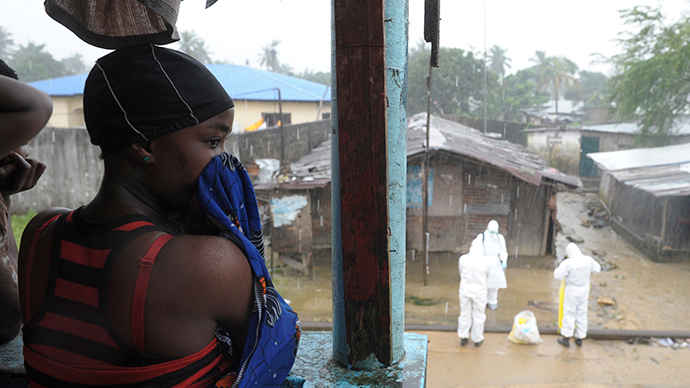 Thousands of new Ebola cases are expected this month in Liberia, where the deadly disease is spreading exponentially and has already killed over 1,000 people, according to the World Health Organization (WHO).
"Transmission of the Ebola virus in Liberia is already intense and the number of new cases is increasing exponentially," the WHO said in a statement on Monday. "Many thousands of new cases are expected in Liberia over the coming 3 weeks."
READ ALSO: Obama: US military will aid fight against Ebola in Africa
The United Nations agency said that conventional methods to control the outbreak of the virus "are not having an adequate impact in Liberia."
Out of all the nations hit by the disease, the West African country has the highest number of reported Ebola cases and deaths.
"The case-fatality rate, at 58 percent, is also among the highest," the WHO said. As of September 8, over 1,000 people have died out of nearly 2,000 cases.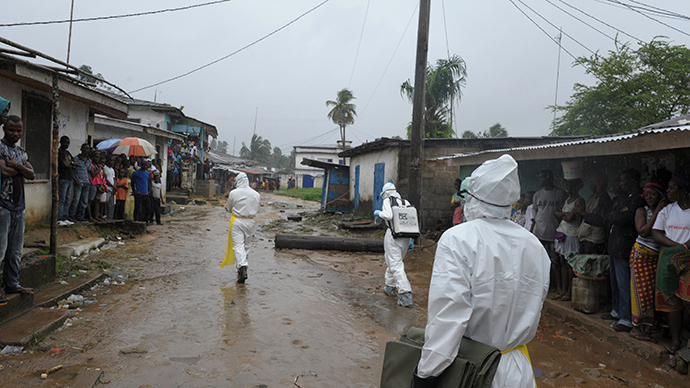 Taxis "are a hot source of potential Ebola virus transmission." The vehicles are not disinfected after "entire families, of whom some members are thought to be infected with the Ebola virus, crisscross the city, searching for a treatment bed," the organization said.
The country lacks Ebola treatment centers, as the virus moves "far faster" than the capacity of such facilities to manage new cases, according to the WHO.
Where communities take charge & put in place their own solutions and protective measures, #Ebola transmission has slowed considerably

— WHO (@WHO) September 8, 2014
For example, in northwestern Montserrado County – which is home to over a million people – 1,000 beds are currently needed for Ebola patients.
"At present only 240 beds are available, with an additional 260 beds either planned or in the process of being put in place. These estimates mean that only half of the urgent and immediate capacity needs could be met within the next few weeks and months," the organization's investigation team found out.
WHO estimates that 200 to 250 medical staff are needed to safely manage an #Ebola treatment facility with 70 beds

— WHO (@WHO) September 8, 2014
Once patients get rejected at treatment centers, they have no other choice but to return to their homes, "where they inevitably infect others."
The deadly infection has also killed 79 health workers in the country, which had only one doctor to treat nearly 100,000 people when the outbreak began. "Every infection or death of a doctor or nurse depletes response capacity significantly," the WHO said.
The WHO said that organizations combating the Ebola outbreak in Liberia and other countries "need to prepare to scale up their current efforts by three- to-four-fold."
The world's worst ever Ebola outbreak has already killed 2,100 throughout West Africa.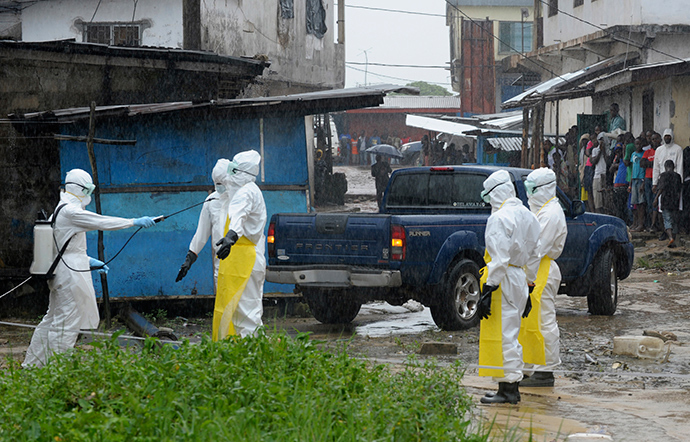 Meanwhile, scientists at Oxford University have developed a new map of areas where animals are likely to be infected with the deadly virus, and which are therefore at risk of an Ebola outbreak.
The disease, the university said in a Monday statement, is likely to be circulating across "a vast swathe of forested Central and West Africa." The map covers seven countries which have already reported Ebola transmission from animals to humans, as well as 15 other countries which are likely to be at risk.
"Gaining a better understanding of where people are coming into contact with these infected animals, for example through hunting, and how to protect those at risk from Ebola is crucial to preventing future outbreaks," said Nick Golding, a researcher at Oxford University's Department of Zoology.
You can share this story on social media: