Estonian security officer detained in Russia on suspicion of spying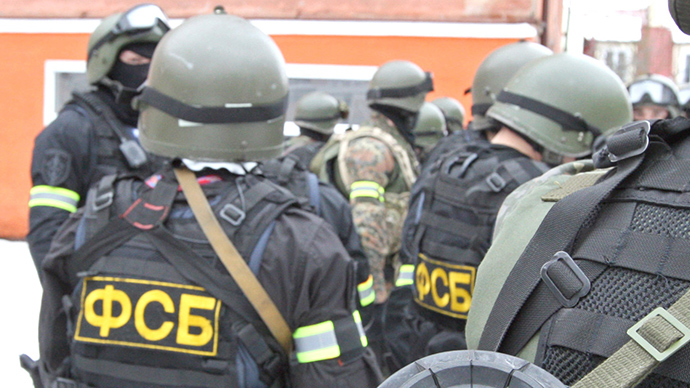 A serviceman of the Estonian Interior Ministry was detained in Russia's border Pskov Region. He was carrying equipment for covert video recording, a loaded gun, and a bundle of cash. Tallinn, however, says the officer was abducted from Estonian territory.
"An Estonian citizen, an employee of the Tartu Department of Estonian Security Police, Eston Kohver, has been arrested," Russia's Federal Security Service (FSB) said on Friday. He was arrested in Pskov Region, which borders Estonia and Latvia.

According to the FSB, the agent was carrying a Taurus handgun loaded with bullets, special equipment for covert audio recording, and 5,000 euros in cash. He also had other "intelligence related" materials.

The agency believes it prevented "an undercover operation by the Estonian Security Police."

Kohver is currently being held in custody, and the required investigation activities are taking place, the FSB added.

Meanwhile, Tallinn claims that Kohver was kidnapped from Estonian territory and taken to Russia by force.

"Unidentified persons coming from Russia took the freedom of an Estonian Security Police officer on the territory of Estonia, near Luhamaa border crossing station. The officer was taken to Russia using physical force and at gunpoint," the Estonian State Prosecutor's Office said in a statement.

The statement added that Kohver was "fulfilling his duties in connection to preventing a cross-border crime" when he was abducted.

"Use of smoke grenades and intense interference with operative radio connections preceded the incident," the State Prosecutor's Office stressed.

A criminal case has been launched by Estonian law enforcement officials.

The Russian ambassador to the country, Yury Merzlyakov, was summoned to the Estonian Ministry of Foreign Affairs over the incident.

Nevertheless, the director of the Estonian Security Police, Arnold Sinisalu, stressed that "there are no reasons to believe that the abduction was politically motivated."
He added that Russian border guards said they did not register an incident on the Russia-Estonia border on Friday.

According to Estonian media, Kohver has worked for the Estonian Security Police since 1991. In 2010, the president of Estonia awarded him with the Eagle Crest order, which is presented for military merit and achievements in state defense.
You can share this story on social media: