'NATO plan against Russia to cost several hundred million euro a year'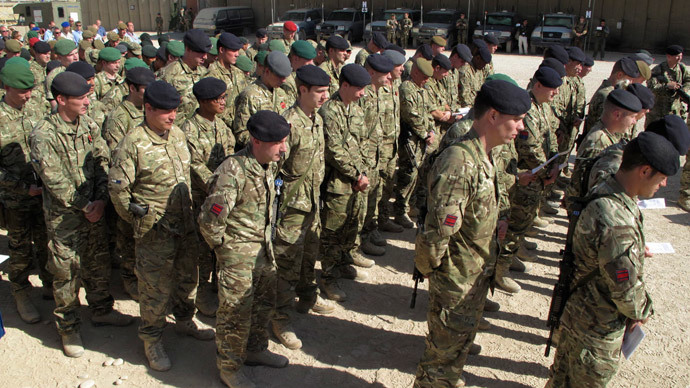 The implementation of NATO's readiness action plan to 'overt' Russian threat, which will be presented at the alliance's summit in Wales on September 4, will involve "several hundred million euros" a year, says the bloc's commander.
NATO chief eyes more bases in E. Europe to confront Russia
"Keeping people on alert carries a certain cost," General Jean-Paul Palomeros, the head of the Allied Command Transformation, which leads military transformation of bloc's forces and its capabilities, told AFP.
According to Palomeros, the plan which was adopted to counter Russia's involvement in Ukraine's crisis could be implemented "by the end of the year."
"It has to be supported financially, but also over time because it is not enough to be reactive for a month, or two, or six," he said, "Once NATO decides it wants these capabilities, it has to have them for the very long term."
Palomeros added that as there are "multifaceted threats" in the world, it is important to have "credible, well trained, well equipped, modern forces."
"The world is moving very quickly. We saw that with the Ukraine crisis and we see it in the south, particularly in Iraq," he said.
However, French general said that the price of the NATO's readiness action plan was an "investment" worth paying for "a credible defense."
"We will become more efficient," said Palomeros. "These are not colossal figures compared to total budgets in alliance members."
NATO summit: Obama, Cameron urge allies to ramp up military spending
According to NATO's official website, its military budget for 2014 is 1.4 billion euro.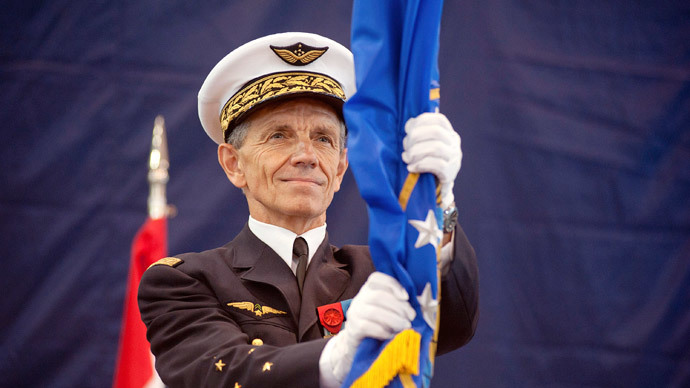 In August, the alliance said would like to see its member states commit to raising their defense spending to 2 percent of GDP over the next 10 years. In 2013, only four countries - the US, Britain, Greece and Estonia – spent this much on defense.
Canada, however, opposed the move, saying that "Canada has made clear it will block consensus and even though the focus is on European members, this is making life harder for NATO as it faces Russian aggression."
US prepares military drill in W. Ukraine for mid-September
The country is not alone in its discontent with the prospect of increasing defense spending to 2 percent of GDP. Germany has earlier voiced its concern over the issue.
"Germany believes that the 2 percent requirement is unsuitable as an assessment criterion to determine the loyalty of a member state to the alliance. We should talk less about percentages of defense budgets and more about smart ways to obtain better capabilities," a German Defense Ministry spokesman said.
Readiness Action Plan responds to 'Russia's aggressive behavior' – Rasmussen
The Readiness Action Plan was outlined by NATO Secretary-General Anders Fogh Rasmussen back in May, when he said that the 28-member bloc will continue to stand up "for freedom and security in light of the Ukraine crisis."
"We already have more planes in the air, more ships at sea and more exercises on the ground … We are also considering the longer-term implications of Russia's actions for what we do in NATO," he said.
What's on the agenda for #NATOSummitUK? Our priorities: http://t.co/NGjP2xLcwChttps://t.co/1xKGTrAqKF

— NATO Wales 2014 (@NATOWales) September 2, 2014
According to Rasmussen, the plan includes a review of joint exercises, threat assessments, intelligence-sharing arrangements, early-warning procedures and crisis response planning.
Obama pledges to send more aircraft and military to Estonia
At the end of August, the alliance said it was planning to install for the first time military "reception facilities" in Eastern European countries, including Poland and the three Baltic countries: Lithuania, Estonia and Latvia.
Estonia wants NATO bases on its territory as military bloc plans expansion
Also in August it was reported that NATO was working towards the creation of an expeditionary force composed of 10,000 troops from seven different member states.
The force's creation will be spearheaded by Britain and involve contributions from Denmark, Latvia, Estonia, Lithuania, Norway, and the Netherlands. Canada is also interested in joining the group, but it's not known what its final decision will be.
No formal announcement of a 10,000 troops plan has been made. But British Prime Minister David Cameron said he is expected to declare its formation at the NATO summit.
September 1, ahead of Wales summit Rasmussen said that the Readiness Action Plan "responds to Russia's aggressive behavior – but it equips the Alliance to respond to all security challenges, wherever they may arise."
"The Readiness Action Plan will ensure that we have the right forces and the right equipment in the right place, at the right time. That also means more visible NATO presence in the East [of Europe] for as long as required. And it will make NATO fitter, faster and more flexible to adjust to all kinds of security challenges," he added.
You can share this story on social media: