Massive privacy breach? Dozens of celebrities' nude pics leaked online (NO PHOTOS)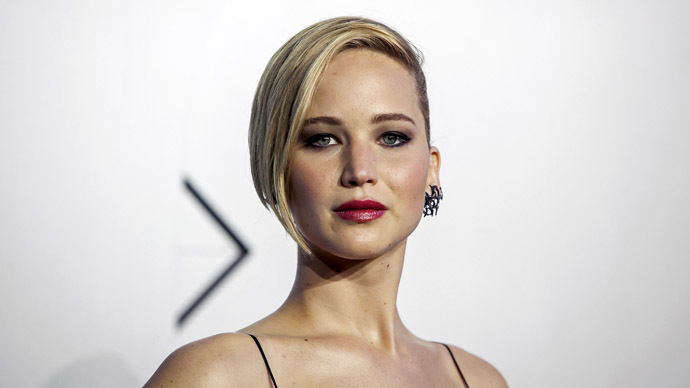 ​Dozens of celebrities could be affected by what appears to be the largest privacy breach in history in which the anonymous perpetrator released a handful of stars' nude photos and shared a list of the alleged victims of the hack.
More than 100 A-Listers have reportedly fallen victim to a hacker, who shared the photos online, exposing Hollywood celebrities, including Jennifer Lawrence, Michelle Keegan and Kristin Dunst.
Although not all of the pictures' authenticity could be confirmed, superstar Jennifer Lawrence's representative already said that her photos were stolen, calling the hacking "a flagrant violation of privacy," the Mirror reports.
"The authorities have been contacted and will prosecute anyone who posts the stolen photos of Jennifer Lawrence."
Mary Elizabeth Winstead from Final Destination 3 took to Twitter to react to having her images exposed.
Knowing those photos were deleted long ago, I can only imagine the creepy effort that went into this. Feeling for everyone who got hacked.

— Mary E. Winstead (@M_E_Winstead) August 31, 2014
To those of you looking at photos I took with my husband years ago in the privacy of our home, hope you feel great about yourselves.

— Mary E. Winstead (@M_E_Winstead) August 31, 2014
Ariana Grande and Victoria Justice, whose names appear on the hacker's exposure list both denied the pictures of them are real.
These so called nudes of me are FAKE people. Let me nip this in the bud right now. *pun intended*

— Victoria Justice (@VictoriaJustice) August 31, 2014
GUYD WE ARE SO STUPID THE VICTORIA JUSTICE NUDES ARE FAKE, LOOK. CLEARLY AN OLD PICTURE OF HER EDITED & FLIPPED. pic.twitter.com/T9cayuc2ZI

— Domi | 40 (@JusticeCosgrove) August 31, 2014
Other reported victims include, Kate Upton, Hope Solo, Krysten Ritter, Yvonne Strahovski, and Teresa Palmer.
According to some reports the pictures could be retrieved due to Apple iCloud's vulnerability, which allowed the hacker to gain access to the celebrities' photo streams. The perpetrator then posted some of the images on 4chan, an image-based bulletin board, along with a list of possible victims.
Twitter in the meantime has begun suspending all accounts that published any of the leaked photographs exposing celebrities.
I just hope to heck this doesn't ruin this amazingly talented, grounded young woman's confidence, & thus career. #JenniferLawrence

— Katie (@SciPhiKat) August 31, 2014
You can share this story on social media: