​Italy's Mogherini voted in as new EU foreign affairs chief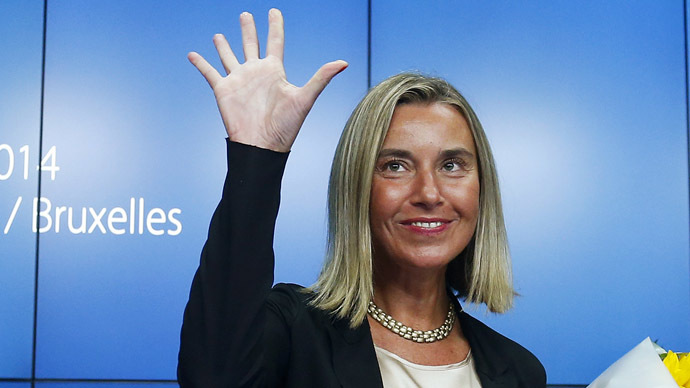 Italy's Foreign Minister Frederica Mogherini will replace Catherine Ashton as the EU's head of foreign affairs while Polish Prime Minister Donald Tusk will be the new president of the European Council.
The new appointments were announced at Saturday's EU Brussels summit. Now the two posts have been decided Jean Claude Juncker, the new head of the European Commission, can also choose his 28 Commissioners.
Although Mogherini has many fans in the EU, including the President of the European Parliament Martin Schulz and the Italian Prime Minister Matteo Renzi, last month the EU failed to get consensus on her as a candidate.
Her detractors say she is too young and inexperienced and too soft on Russia; she has only been Italian Foreign Minister since February. She was also not favored by many east European states because of her softer approach to Putin.
Tusk is a key ally of Angela Merkel and is regarded as a hawk on the Kremlin and its role in the Ukraine crisis.
Tusk will face a language barrier as he takes up his new post, he speaks no French at all and only poor English, the languages of all the EU summits and essential in representing the EU to the media and abroad.
But he would be popular among many of the new EU member states in Eastern Europe, who want the EU to appoint someone from their region.
The emergence of both of them suggests a balance might be achieved in Europe's policy towards Russia, although the latest rhetoric on more sanctions would suggest otherwise.
Mogherini said Saturday soon after her appointment was confirmed that the EU will work on more sanctions against Russia while keeping the diplomatic route open.
"As we think and we work on the level of sanctions, we also have to keep the diplomatic way open ... hoping that the combination, a wise combination, can be effective," she told a news conference in Brussels
While Tusk also said that the EU should be courageous but not radical in its position on Ukraine and that the end goal should be peace.